Battling opioid distribution on the darknet
Police investigations into drug trafficking need to rapidly transform to address the changing landscape of opioid distribution
---
This feature is part of our PoliceOne Digital Edition, a supplement to PoliceOne.com that brings a sharpened focus to some of the most challenging topics facing police chiefs and police officers everywhere. To read all of the articles included in the Summer 2018 issue, click here.
By P1 Staff
Just as the internet has dramatically changed every aspect of our lives, it has also transformed criminal activity. Illegal drug users no longer need to meet their dealers surreptitiously; they can open a website, select their drug of choice from a drop-down menu and wait for their package to arrive in the mail.
The Joint Criminal Opioid Darknet Enforcement (J-CODE) team is an FBI-led initiative that brings together a variety of federal agencies to disrupt illicit opioid sales online. Its recent Operation Disarray was the first of its kind to occur simultaneously in all 50 states, leading law enforcement officers to contact more than 160 people known to have bought or sold drugs online.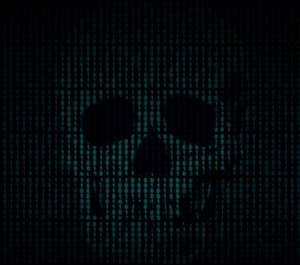 Police investigations into drug trafficking must rapidly transform to address the changing landscape of opioid distribution. Police1 recently spoke with Det. Joshua Lee, who works in the Organized Crime Section for the Mesa (Arizona) Police Department. Lee specializes in cryptocurrency investigations and has extensive knowledge of how criminals use the darknet to further criminal enterprises. He is an adjunct law and criminal justice professor at a large national university and a smaller regional college and instructs in-service trainings, teaches at a regional police academy, and delivers private courses to banks and financial institutions throughout Arizona. He is a Certified Fraud Examiner and holds several other professional and teaching certifications.
P1: How has the internet impacted the way opioids are trafficked?
Det. Lee: The internet makes opioid trafficking more efficient and easier while decreasing the risk of police apprehension. It essentially turns low-level local street dealers into high-level international drug bosses. By using semi-anonymous platforms like The Onion Router (Tor), the internet makes it possible to connect directly to large drug suppliers overseas, which can lead to quick profits for even the most inexperienced drug dealer. Although Mexican drug cartels usually transport synthetic opioids like fentanyl in bulk by land across the southern U.S. border, many American drug dealers are choosing to purchase directly from Chinese suppliers, who offer better rates and better quality to their Mexican counterparts.
It is also easier to purchase shipping supplies, scales, equipment and postage stamps online. These "contemporary-style" drug dealers can now purchase, package, sell and ship drugs without ever leaving the comfort of their homes.
P1: How does someone buy opioids through the darknet?
Det. Lee: First, you need the software that helps users enter the darknet. Several software programs are available free to download with Tor being the most popular. However, due to increased police activity and tracking, dummy (fake) sites, and darknet scams and fraud (yes, criminals will scam each other), many drug dealers use other platforms like Psiphon or Cyberghost VPN along with Tor to access restricted, private, blocked or censored sites.
Next is the search. It is surprisingly easy to find drugs on the darknet. Once the software is downloaded, the easiest method to find opioids is to type "Tor Wiki" into the search box or use a darknet search engine like DuckDuckGo. Just click on the link and off you go into the dark corners of the internet.
A link on the Tor network might look like this: http://samsgdtvwe6hvjyu7.onion (not a real link). The user then can click the link and be redirected to the site, exactly the same way as any other wiki on the internet.
Finally, there is the sale. Most darknet drug marketplaces resemble legitimate marketplaces, complete with product pictures, detailed product descriptions, shopping carts, coupon codes and customer reviews. A buyer can search for their drug of choice, look for top-rated sellers and then add the drug to their shopping cart. The user then clicks the cart icon and checks out. After entering the shipping address, special instructions, or even a coupon code, the user will transfer bitcoin, Monero, or another preferred method of payment from their digital wallet into their marketplace account.
Because darknet drug dealers provide some of the best online customer service – which is a very real hindrance to darknet investigations – most darknet dealers will send the user an online receipt of the transaction and a request for an honest review.
If it sounds easy, it is. Most darknet marketplaces mirror any online marketplace because it makes the transaction feel normal to the buyer. The more "normal" the experience, the higher the likelihood the user will return.
P1: How does the darknet make it easier for a drug user to become a drug dealer or a drug dealer to expand their operations?
Det. Lee: Anyone with an internet connection and a bit of ambition can become a drug dealer. It is not necessary to "know a guy who knows a guy" to purchase drugs for sale, and the drug dealer does not have to ask for permission from local gangs to sell in a specific area. While most marketplace users sell usable amounts of drugs (1-5 doses) at a time, bulk suppliers are found primarily in chat rooms and personal connections inside the marketplace. Bulk suppliers can provide higher quantities of drugs for a discount.
For a drug dealer to expand their online criminal operation, a buyer can enter into a purchase agreement with their supplier to purchase a specific number of pills weekly for a discounted price. The supplier then ships the drugs throughout the week in small envelopes to avoid detection.
P1: What challenges do police face when investigating online sales of opioids?
Det. Lee: The number one challenge for investigators is credibility. Darknet users rely heavily on customer reviews and seller feedback to screen for law enforcement officers or disreputable dealers. Users can also spot a law enforcement officer almost instantly and, once exposed, the host of the marketplace will close the law enforcement officer account and the officer will have to start his investigation from the begining.
The second challenge is time. Darknet investigations take significantly longer than traditional drug investigations. Immediate supervisors should be cognizant of this fact and plan far ahead to get upper management approval and buy-in.
The third challenge is twofold:  jurisdiction and prosecution. An agency can spend several thousand hours investigating an online drug dealer only to find out the dealer lives outside the country or just outside local and state officials grasps. This is why it is crucial that local and state departments have strong partnerships with federal agencies that can help assist in these types of investigations.
The last challenge is interdiction. It is very hard for interdiction officers to interdict drugs purchased on the internet because buyers only sell small amounts of drugs that can be safely concealed in a small envelope.
P1: What advice would you have for PDs beginning these types of investigations?
Det. Lee: Criminals adapt quickly, and law enforcement is struggling to catch up. Education, training and real-world experience are the keys to successful investigation. And it is very difficult to complete a darknet investigation if you never start. Darknet investigations may be new to your agency, but the more you practice, the better you will become, so start now!
How police can train to surf the darknet
It is important that police agencies are trained correctly in online opioid marketplace investigations. Along with the technical know-how associated with online investigations, Det. Joshua Lee recommends that detectives should also have the following skills:
Persuasive writing and customer service skills
Detectives should never write like a cop and should never try to act tough by cursing or making threats. There is no place for the "tough-guy" attitude in the darknet. Although the darknet is riddled with trolls, remember, most darknet marketplaces function just like any other business. Respect and courtesy go a long way, especially in darknet investigations.
Cryptocurrency knowledge          
Every transaction on the darknet will be completed using cryptocurrencies so detectives must have a strong understanding of how to buy, trade and use different cryptocurrencies. Bitcoin, Monero and darkcoin are the three most used cryptocurrencies on the dark web and detectives need to be proficient at using all three.
Darknet experience
Although it is not encouraged to promote the deep web for personal use (yes there are legitimate uses for the deep web), a police agency should look for detectives already familiar with the system. A good understanding of the deep web will make it easier to investigate the darknet.
Outside trainers
The best type of training for darknet investigations is hands-on, real-world experiences. Making your own mistakes and learning what works for you and your agency is the key to success. For those who do not know where to start, the FBI has started to train state and local authorities in darknet investigations with its J-CODE initiative. Also look at your state's High-Intensity Drug Trafficking Area (HIDTA) training calendar for more on darknet investigations.