Photo of the Week: Aussie posse
---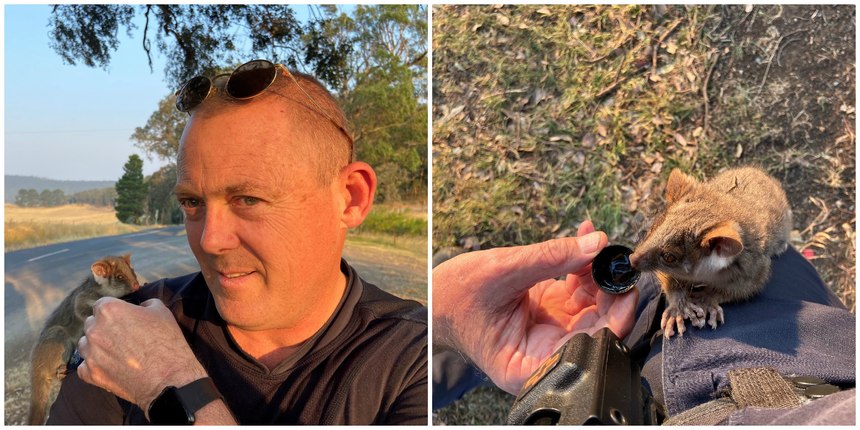 This week's photo comes from David Jamieson of the Hurstbridge Police in Hurstbridge, Australia. He writes:
"We are lucky here so far - only had small fires. Biggest one was only 100 acres. As you can see in the photos, everything is very dry. 150 miles east is a different story - we are sending people all over to assist with evacuations.
Recent weeks here have been pretty hot. There has been the odd fire or two. A number of days have been 120F and some locals have struggled. I found this baby ringtail possum in the middle of the road, poured water on him and gave him a drink. He climbed up on my shoulder before I walked him over to a tree and he jumped off. Photo was taken at 7:30pm and it was still 108F - a real nasty day to be out and about."
Calling all police photographers! Police1 needs pictures of you in action or training. Submit a photo — it could be selected as our Photo of the Week! Be sure to include your name, department information and address (including city, state and ZIP code) where we can reach you — Photo of the Week winners have a chance to win a Police1.com T-shirt!