Judge rules jury will mull case of SC church shooting suspect
Jurors will hear arguments on a possible death sentence for Dylann Roof if he's convicted of capital crimes in his federal trial
---
By Meg Kinnard
Associated Press
COLUMBIA, S.C. — A jury, not a judge, will consider hate crimes and other federal charges against the man accused of gunning down nine parishioners at a South Carolina church, the judge overseeing the case ruled Monday.
U.S. District Judge Richard Gergel also ordered that jurors will hear arguments on a possible death sentence for Dylann Roof if he's convicted of capital crimes in his federal trial.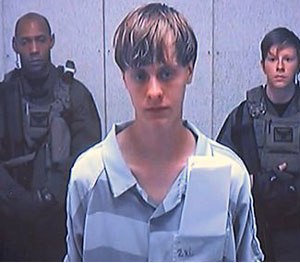 Attorneys for Roof, 22, had requested a bench trial, acknowledging in court papers filed last week that prosecutors hadn't agreed to sign off on the idea. Earlier Monday, prosecutors filed papers officially opposing a bench trial, pointing out that their approval was needed to move forward with one.
Roof faces the charges in connection to the June 17 shootings during Wednesday night Bible study at Emanuel African Methodist Episcopal Church in Charleston. His federal trial is scheduled to begin on Nov. 7, and Roof's defense attorneys have said he is willing to plead guilty if the government drops its pursuit of a possible death sentence.
Roof also faces nine counts of murder in state court. That trial is set for January.
The church shootings, which occurred a year ago this Friday, reignited discussions about race relations and led to the removal of a Confederate battle flag from the South Carolina Statehouse. Roof had previously posed for photos with a rebel flag.
Due in part to problems in obtaining lethal injection drugs, no one has been executed in South Carolina since 2011. The federal government hasn't put anyone to death since 2003.
Roof was originally to go on trial in state court this July. But the case was delayed after defense attorneys said doctors needed more time to complete psychiatric testing of Roof.
Copyright 2016 The Associated Press