Ariz. LEO dies a day after being struck by vehicle
Officer Jeremy Brinton was assisting with lane closures when he was hit by an oncoming car
Duty Death: Jeremy Brinton - [Nogales, Arizona]
End of Service: 05/21/2021
---
By Suzie Ziegler
NOGALES, Ariz. — The Nogales Police Department is mourning an officer who died Friday, one day after he was seriously injured.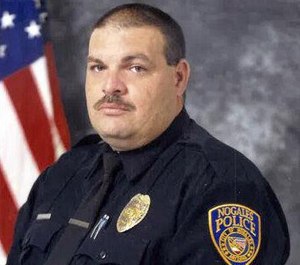 According to the Officer Down Memorial Page, Officer Jeremy Brinton was struck while working an overtime assignment assisting with lane closures at a construction site. Brinton was standing outside his patrol car when he was hit. The officer was flown to a hospital where he later died.
Brinton served with Nogales Police for 18 years, according to ODMP. He is survived by his wife and four children.