Border agent killed in line-of-duty ATV crash
A Texas agent died in an ambulance on the way to a hospital in El Paso
Duty Death: Leopoldo Cavazos Jr. - [Houston, Texas]
---
By Police1 Staff
FORT HANCOCK, Texas — A Border Patrol agent died in the line of duty following an ATV crash early Friday.
Agent Leopoldo Cavazos Jr., 29, was on patrol near Fort Hancock when the accident occurred, according to the El Paso Times. He died in an ambulance on the way to a hospital in El Paso, which is about 40 miles west of Fort Hancock.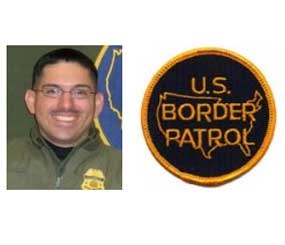 Border Patrol officials said few details are available because the crash is under investigation. All-terrain vehicles are regularly used by the agency for patrolling the desert and other areas difficult to access in a standard vehicle.
"Every day, agents of the U.S. Border Patrol face inherent dangers as they serve our nation and their citizens with commitment, professionalism and enthusiasm," the Border Patrol said in a news release.