Ga. sheriff killed in police pursuit
A sheriff is dead and two suspects have been arrested in a pursuit early Tuesday
Duty Death: Ladson O'Connor - [Mt. Vernon, Georgia]
End of Service: 06/15/2015
---
By Police1 Staff
MONTGOMERY COUNTY, Ga. — A sheriff is dead and two suspects have been arrested in a pursuit early Tuesday.
WTOC reports Montgomery County Sheriff Ladson O'Connor was killed in a crash after joining the pursuit as backup. The incident began when police initiated a traffic stop on 35-year-old Jim Edward Lowery and 36-year-old Dixie Best, who then fled from police.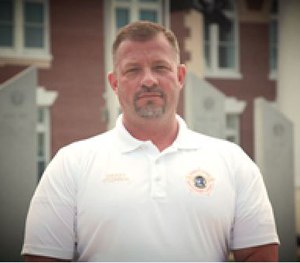 Best and Lowery both fired shots at officers during the pursuit, according to the report. Best was taken into custody before Lowery – who remained on the run for several hours until police located him.
O'Connor is survived by his wife and four children. No further details were immediately available.