U.S. Marshal killed in car crash during mission in Mississippi
Senior Inspector Jared Keyworth died days after he was involved in a crash
Duty Death: Jared Keyworth - [Florence, Mississippi]
End of Service: 10/01/2021
---
By Caroline Savoie
The Advocate, Baton Rouge, La.
BATON ROUGE, Miss. — A U.S. Marshal based in Baton Rouge died in a car accident while working on a violent felony offender case near Florence, Mississippi, officials said.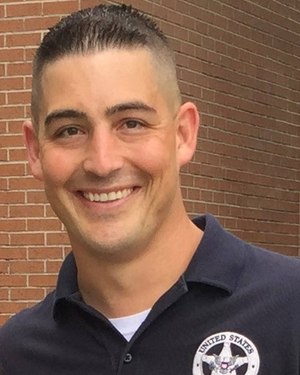 The U.S. Marshals Service said Jared Keyworth, deputy U.S. Marshal and senior inspector, was injured and transported to a hospital in Jackson, Mississippi on Tuesday, Sept. 28, where he died.
Keyworth served in the U.S. Army as part of The Old Guard, during which he escorted the riderless horse during President Ronald Reagan's funeral. He spent 11 years with the service, and he was working in the Investigative Operations Division stationed in Baton Rouge at the time of his death.
"The U.S. Marshals Service is deeply saddened by the loss of SI Keyworth. We are a close-knit family and Jared's loss will be felt throughout the entire organization," said USMS Director Ronald L. Davis. "This tragedy is a reminder of the inherent risks our men and women face on a daily basis."
(c)2021 The Advocate, Baton Rouge, La.
McClatchy-Tribune News Service