Ga. officer shot by suspect saved by vest
Columbus Officer Joshua McQuien was searching for a burglary suspect when he saw a flash and a bullet struck his vest
---
By Ben Wright
Columbus Ledger-Enquirer
COLUMBUS, Ga. — The Columbus police officer injured Friday during a burglary investigation was identified as Joshua McQuien.
McQuien is listed as the victim in the 1:22 p.m. shooting at 3312 Hilton Ave. where his bulletproof vest deflected one of the shots fired by burglary suspect Daniel Ray Crisp, 34. Crisp is held without bond in the Muscogee County Jail where he now faces an aggravated assault on a police officer charge for a 9 a.m. Thursday hearing in Recorder's Court.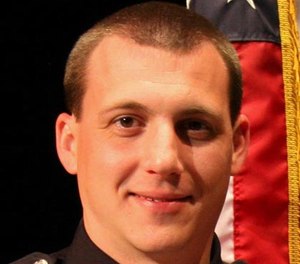 A bullet struck the officer's vest while he was searching an upstairs bedroom and saw a flash. Police have not said how many shots were fired, but McQuien was hit once in the left shoulder area. He was treated at Midtown Medical Center and later released.
Police Chief Ricky Boren said McQuien has been with the department about three years. He said the bullet didn't penetrate the officer's skin but left the officer with a bruise.
Crisp was taken into custody at 6 p.m., more than four hours later when police tossed tear gas inside the home and forced the suspect from a hiding place. "It was very uncomfortable with him in the house with the gas," the chief said. "Fortunately, he came out."
During the standoff, police used four flash-bang devices before entering the house and also tried to talk with Crisp with a PA system from a police vehicle.
On Saturday, police said the 3300 block of Hilton Avenue is open but police still are working at the house.
McClatchy-Tribune News Service