Blue Line Innovations expands international presence with new distributor in Mexico
Company footprint and brand expected to grow because of new distributor relationship.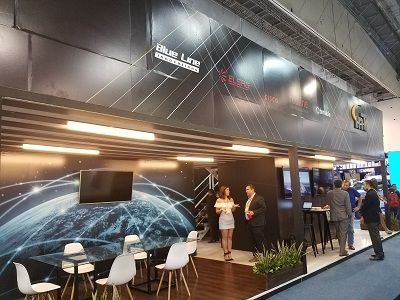 NEWARK, N.J. — CHATTANOOGA, Tenn. — Blue Line Innovations, LLC announced rights of distribution for their 360° camera and situational awareness products for law enforcement, military and security to INTT2 Technologies Corporation in Mexico. INTT2 has provided technology and telecommunications solutions focused on intelligent systems, mission critical networks and safe cities for 18 years.
INTT2 first learned about Blue Line Innovations' world's first and only 360° camera technology at the 2017 International Chiefs of Police Conference. The relationship kicked off with an initial purchase of 350-Warrior 360° body cameras, several Sentinel 360° in-car cameras and Fortify™ digital case and evidence management technologyto be used by the Queretaro City police department. An additional order of approximately 520 Warriors body cameras transpired to a large agency in Central Mexico.
International Sales Representative, Jeff Oost participated with INTT2 Technologies at the 2018 Seguridad Expo in Mexico City, the largest exhibition of security products and solutions in Latin America, where manufacturers, distributors, integrators along with national and international users meet.
"We are thrilled with our relationship with Blue Line Innovations. It is the patented 360° camera technology that sets their product apart from the rest of the market. BLI's cameras will go far in benefiting the officers who wear them and the community that they represent. They are the only vendor who can provide a 360° solution", said INTT2 Director of Business Operations, Jorge Morelos.
About Blue Line Innovations
Blue Line Innovations, LLC is a cutting-edge, law enforcement and military technology company established by a former law enforcement officer. Established in 2017, the BLI focus is centered around protecting the 21st century officer, capturing and securing the truth. We specialize in 360° body cameras, evidence management solutions, and surveillance. For more information on Blue Line Innovations, please visit www.BLI360.com