PatrolEyes Body Camera Approved by Monticello Police Department
---
Monticello, AR - The Monticello City Council voted to allow the city to accept two grants for their 2015 budget, one of the grants coming from the United States Department Of Justice. According to sources, Monticello Police Department is one of the 1,100 selected local governments to receive the Edward Byrne Justice Assistance Grant for $4,200. The grant requires no match from the city, but must be used to purchase some type of technology for the department.
"After consulting with Police Chief Eddie Deaton, we have determined the best utilization of the grant funds would be to purchase 18 body worn patrol cameras," Mayor Zack Tucker told the council. "A body camera system will increase transparency and accountability of city police officers while protecting them from false accusations."
The PatrolEyes body camera boasts the most innovative features and the longest battery life amongst it's competition. It's features and price point have made the camera a smart option among large scale and smaller departments.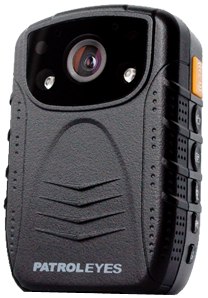 "Many departments are now seeing the value and reliability in the PatrolEyes brand.  We provide departments with affordable options which allows them to deploy a cost effective but efficient body camera program. We give departments a choice. They can choose to use the camera with or without password protection, store data to a PC or send it to the cloud.  Giving them this flexibility allows the PatrolEyes to meet the needs of a small police department or a large state police force." states PatrolEyes CEO Mike Gramza.
About PatrolEyes
PatrolEyes by StuntCams is the most advanced HD body camera designed specifically for police and law enforcement. StuntCams has been an industry leader in the speciality cameras market for years and now has launched the most innovative body camera to date. By paying close attention to each detail the PatrolEyes by StuntCamswas designed to be the most user friendly body camera with the most advanced features, highest quality components, the longest battery life at the most competitive price.
PatrolEyes is determined to earn your trust and your business and offers a full 1 year manufacturer warranty on all parts and labor and offers fast, friendly, knowledgeable support, based right here in the USA.

Request more info from PatrolEyes
Thank You!