Fresno PD debuts Axon's computer-aided dispatch system to support responders
Axon Dispatch aims to drive faster responses and keep officers and their communities safer
---
By Police1 Staff 
SCOTTSDALE, Ariz. — Last week, Axon announced that the Fresno Police Department is now live on Axon Dispatch, a computer-aided dispatch system (CAD) platform that uses cloud technologies. Fresno PD is the first department in a major U.S. city to use Axon Dispatch, according to the release.  
Axon Dispatch is designed to enhance 911 call centers and gives departments the ability to create and manage calls for service with real-time notifications, modern mapping and a streamlined interface for both patrol officers and dispatchers, according to the report.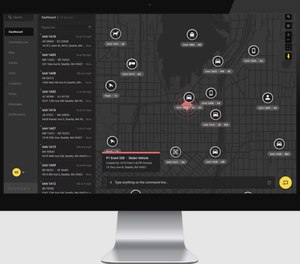 "The Fresno Police Department is a forward-thinking law enforcement agency embracing advancements in technology as we strive to provide a more professional and effective police response to our community," said Paco Balderrama, Fresno PD Chief of Police, in a statement. "We are proud to have been a development partner with Axon as they worked intensely to develop a cutting-edge computer-aided dispatch system from the ground up." 
Axon Dispatch aims to drive faster responses, safer officers and communities, and optimal deployment of limited resources, according to the release. 
Axon Dispatch is part of Axon's real-time communications platform, which includes body camera location and live streaming, and event alerts. 
To learn more about Axon Dispatch, click here.

Request product info from top Police Dispatch Equipment companies
Thank You!