Handcuff Warehouse acquires KeyCuff
---
Handcuff Warehouse recently acquired KeyCuff. The KeyCuff™ is the first reusable nylon restraint system on the market. Developed by security experts in the USA, KeyCuff significantly reduces the cost of using disposable restraints. It has been used, tested, and proven by professionals all over the world since 1996. In the first hours of captivity, a prisoner may require their disposables cut off over 5 times! Some of the advantages of the KeyCuff are easy release with a standard handcuff key, adjustable size, and reusable up to 20 times. Regularly used by Law enforcement agencies, police departments, and correctional facilities everywhere. The KeyCuff was deployed by the US military for use by troops in Iraq, Afghanistan, Bosnia, and other critical regions. No more cutting and throwing away restraints that are too tight!
The KeyCuff is manufactured from a high-impact, high-tensile strength engineered polymer. In addition to its strength, this restraint is also lightweight, allowing easy concealment with the capability to carry many at a time. Applied in a normal manner, the Key-Cuff is easily adjusted once in place. For easy removal, simply use a standard handcuff key.
KeyCuff features: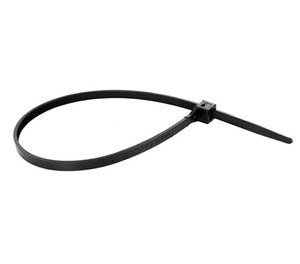 • Low cost per use of 33 cents or less.
• Releases or adjusts with a standard handcuff key.
• Prevent injuries. No cutting tool needed.
• Each strap has a tensile strength of 350 pounds.
• Environmentally friendly.
• Made in USA.
• Connector allows for easy folding and carrying.
• Can be used on legs. Length: 21", Width 0.35".
To purchase, visit: http://www.handcuffwarehouse.com
About Handcuff Warehouse
Distributors of high quality police handcuffs, leg irons, and other restraints to law enforcement, military, corrections, medical facilities, and individuals. Unless otherwise noted, all items are in stock and ready for immediate shipment. World's largest handcuff and restraint selection at the lowest prices.

Request more info from Handcuff Warehouse
Thank You!