Safety tip for range ammo: Check the rims!
---
During range training, one of our tactical officers had a malfunction that he couldn't clear quickly. He did the standard tap, rack. Still, the shell wouldn't extract from the chamber after it had been fired.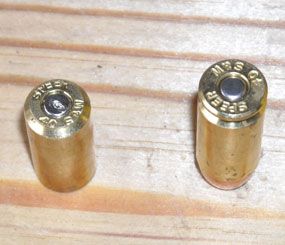 Image courtesy of Lt. Bill Wilson
It was not a bad extractor, but the round had been manufactured without a rim. When checking through the boxes of ammo used, we found five or six other cases that had no rim, there was nothing for the extractor to grab hold of and therefore couldn't extract the spent case causing a malfunction.
I showed the officer that you can quickly pop the case out of the weapon with a pen or pencil, but it would be better to check the base of your rounds before loading up to avoid what could have been a tragedy on the street or in a tactical situation. When looking at the rounds in the plastic container, it is easy to see the missing rim.
Stay safe.
Request product info from top Ammunition companies
Thank You!