PRESS RELEASE
Frontline Vacation Watch with Public Portal Options helping to build relationships between police departments and concerned residents
---
Online module brings scheduling and providing of Vacation Watch service into the 21st century.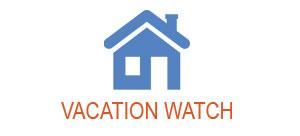 DOWNERS GROVE, Ill. — With thieves having new sources of vacant home information at their fingertips thanks to social media monitoring, leaving a home unattended to go on vacation is more of a concern than ever for homeowners. The Frontline Vacation Watch module with Public Portal Options eliminates such fears. It makes Vacation Watch services easier and more efficient for both police departments and the residents they serve.
According to a June 14, 2018 CNBC article (https://www.cnbc.com/2018/06/14/that-vacation-social-media-post-might-raise-the-risk-of-robbery.html), "Two-thirds of burglaries happen while you're not home." A Chicago Tribune article (https://www.chicagotribune.com/classified/realestate/ct-mre-0802-home-theft-prevention-20150729-story.html) from July 2015 offers advice on "Keeping your home secure while on vacation." One of the things it suggests is to "Invest in a burglar alarm, preferably one that calls an outside party who can alert the police, fire department and other emergency services."
The Frontline Vacation Watch Toolkit Module takes the police alerting protective measures to the next level with technology that directly connects police departments and vacationing homeowners. As a result, it helps keep vacant homes safer. At the same time, the module eases the burden of managing residents' vacation watch requests, thereby freeing up the time and resources of the local PD.
A service provided by police departments when residents are out of town, Vacation Watch lets officers know to keep an extra eye on a home for a specified number of days. It offers vacationing homeowners the security of knowing that their residences will be patrolled for suspicious activity while they are away.
"It's a great service for Police Departments to offer, one that affords local residents peace of mind," explains Frontline spokesperson Ben Laird. "Unfortunately, many PDs that extend this service are managing it in an archaic way, making it a real pain point for the departments."
Such archaic measures include notifying departments of vacation schedules far in advance and even scheduling appointments for an officer to come to the home to get the service set up. The Frontline Vacation Watch Toolkit Module eliminates all these hassles, taking vacation watching out of dark ages and into the 21st century light.
A secure online database, the Vacation Watch module with public portal options allows residents to create their own entries to notify police when they will be away from home. What will happen to their house is often a main concern of vacationers. Vacation Watch eases such concern by tracking the details of residents' absence and by providing peace of mind that the local police department is keeping an eye on things. On the flipside, street officers are afforded easy access to a list of homes whose owners have requested they be put on a watch list for a pre-determined period of time. Officers then have a way of posting acknowledgement that they have checked on the home and can even email the homeowner that "all is well" right from their squad cars. 
"Every community strives to provide the best relationship between its police department and residents," Laird continues. "Frontline's Vacation Watch module communicates how serious they are about this relationship-building."
"With the current police departments using our public portal for Vacation Watches and Overnight Parking, we  have reduced the amount of in-bound phone calls by more than 500,000 in 2018 alone." Laird States. "But it's not just answering the phone calls, it's the extra time in  data entry and distributing the information to the officers on the street"
For more information about the Vacation Watch module with public portal options from Frontline, visit https://www.frontlinepss.com/vacation-watch-software. To obtain further details or to request an interview, contact President Ben Laird at 855.794.1576 or email him at blaird@frontlinepss.com.
About FRONTLINE Public Safety Solutions
FRONTLINE Public Safety Solutions is a "Communication Revolution". At FRONTLINE, we focus on the simplicity and customization of our "Tool Kit" to help police departments, citizens and community organizers stay in tune with each other.

Request more info from FRONTLINE Public Safety Solutions
Thank You!