Why agencies should take advantage of Guardian's National Applicant Information Center
With the right software, your agency will know if an applicant has removed disqualifying information prior to submitting their personal history questionnaire
---
Content provided by Guardian Alliance Technologies
By Dr. Darrin Porcher
Imagine you're a background investigator and you're reviewing the personal history questionnaire (PHQ) of a new applicant. Little do you know, this same applicant submitted their information to an agency right next door a month ago. And, they were not eligible for hire due to disqualifying information contained in their PHQ.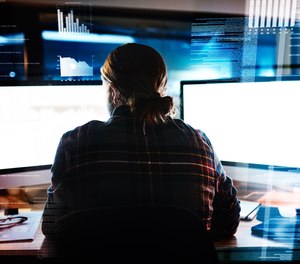 Now imagine that the applicant removed the disqualifying information prior to submitting their PHQ to you. How would you know? 
In most instances, you wouldn't, but it doesn't have to be this way anymore.
Protecting the integrity of law enforcement
Historically, in most instances, the only way background investigators knew that an applicant had applied at another agency was if the applicant disclosed it to them. Although such disclosure is required by many agencies, it's dependent on the honor and integrity of the applicant to disclose it. If an applicant is willing to falsify information on their PHQ to get hired, then are they really likely to be honest about whether they've applied elsewhere?  
It has been this way for decades, and it is part of the reason that bad apples find their way into law enforcement, despite the diligence of the best investigators in the profession. Living with the risk that one of these applicants will eventually do something that harms the community they serve reflects poorly on the profession and is unacceptable. 
A few years ago, Justin Biedinger, a veteran law enforcement officer and former background investigator, founded Guardian Alliance Technologies and began offering software designed to streamline the background investigation process. The company's mission is to help law enforcement agencies protect the integrity of the profession by providing innovative solutions, technology, and strategic partnerships that streamline the process of vetting and hiring law enforcement professionals.  
A paradigm shift in the background process
Justin and his team listened to the market and learned that in addition to streamlining the process, Guardian's technology could improve it in a meaningful way. 
In late 2019, Guardian introduced the Triage Center and the National Applicant Information Center (NAIC). The Triage Center makes it possible for any agency of any size to collect and review all applicant PHQ's electronically, securely and swiftly — for free — while the NAIC captures each PHQ. 
Upon submission, each PHQ is matched against the NAIC database and investigators are alerted if the applicant has ever previously applied to an agency using Guardian. Then, any information in the PHQ that has changed since the last submission is automatically flagged. 
This represents a paradigm shift in the background process and offers an opportunity for risk mitigation on a national level that is not available anywhere else. 
Guardian's NAIC has been met with wide acclaim by scores of law enforcement professionals and is in use at hundreds of agencies across the country. More and more agencies in close geographic proximity to one another are realizing that if they have it, and their neighbor has it, each will benefit from the others' use and contribution to the NAIC. 
As a result, they won't be fooled by liars and they won't waste time investigating applicants that are not eligible for hire at the outset.
Guardian's national applicant database benefits every community in every corner of the country where it is in use. Adoption of this technology by all agencies would ensure that no candidate who was rejected by any agency in the country would be able to change their PHQ answers in secret in order to get hired by another. This is good not only for the agencies, but for the communities they serve and for our nation at large.
About the Author
Dr. Darrin Porcher retired from the New York City Police Department as a lieutenant after 20 years of service. He is a criminal justice expert witness and consultant. He earned his doctoral degree from Fordham University, holds a Bachelor of Arts degree in Organizational Management from St. Joseph's College and a Masters of Public Administration from Marist College. He also served as an officer in the United States Army Reserve. Dr. Porcher also teaches criminal justice at Pace University and frequently appears on national television as an expert contributor to criminal justice discussions on Fox, CourtTV and other media outlets.

Request information from Guardian Alliance Technologies
Thank You!