5 common myths about the online privacy of LEOs
Here's how cops can protect themselves, their families and take back their privacy
---
Sponsored by OfficerPrivacy.com
By Courtney Levin, Police1 BrandFocus Staff
Spam phone calls feel like an invasion of privacy for most of us, interrupting our day and leaving us wondering how these companies even got our phone number. For law enforcement officers, a lack of online privacy can lead to more than just an annoying phone call.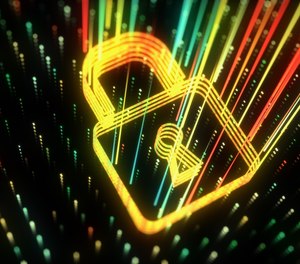 Since 2018, Pete James, owner of OfficerPrivacy.com and retired lieutenant from the Sacramento County Sheriff's Department, has worked to protect officers and their families from harassment by minimizing their digital footprint. Like civilians, the addresses, phone numbers and emails of LEOs can usually be found online, easily putting a target on them.
"Let's say four officers are named by the media who were involved in a shooting," said James. "Three have used our services and their digital footprint has been reduced, and one has not. Where are protesters going to show up? They're going to show up at the one who didn't do anything about protecting their privacy."
The above scenario is more common than you might think, yet there are still pervasive myths regarding the online privacy of cops. Let's debunk the five common myths that may stand between you and your family's safety.
MYTH No. 1 – I CAN'T DO ANYTHING ABOUT MY INFORMATION SHOWING UP ONLINE
The internet has become a massive part of most people's lives, and often feels like an uncontrollable entity. Many law enforcement officers believe that there's nothing that can be done to prevent their information from being published online.
"People think that since they can't be completely erased from the internet, they shouldn't even bother," said James. "My question is, do you lock your front door? Why? Somebody can always get in."
Even though OfficerPrivacy.com can't remove someone from the internet entirely, they can remove private information from the top 50 people-search sites and make you more difficult to find.
MYTH No. 2 – PEOPLE CAN'T FIND MY INFORMATION BECAUSE I'M NOT ON SOCIAL MEDIA
Absence from Facebook or Twitter does not equate to a lack of internet presence. Social media is only one of the resources that these data brokers use to collect information, says James.
Officers with social media accounts must be vigilant about the types of details they share, as one picture with family members or a location tagged could inadvertently provide information to those with harmful intentions.
Even if you don't have any social media accounts, you may still be at risk. James recommends that law enforcement officers make every attempt to remove their information from the internet, even if they believe their digital footprint is small.
MYTH No. 3 – NO ONE WOULD WANT TO TARGET ME, I HAVE AN ADMINISTRATIVE POSITION
It's not always the officer at the front and center of a case who is at risk of harassment. If an individual wants to target a LEO or their family, it only takes a bit of internet research to uncover personal information.
"You may not be the one who gets in a shooting out in the field, but that doesn't stop someone from seeing your name at the bottom of a report or being that person's supervisor, and then they're coming after you as well," said James.
If your name is on any documentation, he adds, or if you are identified as an employee of a law enforcement agency, you are at risk.
MYTH No. 4 – I RETIRED, SO NO ONE WILL EVER THINK TO HARASS ME
When a LEO's career ends, their impact on the general public doesn't automatically vanish. If an officer helped solve a case 20 years ago and the perpetrator is just now released from prison, there's little stopping them from searching for the cop that helped put them away.
"Are they going to hold a grudge?" said James. "It's not going to take much for them to look you up even though you're retired. You don't want your retirement disrupted because someone you put away 20 years ago got out of prison and now they want revenge."
Like it or not, retiring from law enforcement doesn't change the legacy an officer has left behind, making it just as important to focus on your online privacy during this phase of life.
MYTH No. 5 – IT'S NOT WORTH THE MONEY TO HAVE MY INFORMATION REMOVED FROM THE INTERNET
Trying to figure out how to remove your personal information from one people-search site can be time-consuming, let alone going through the process for 50 sites. This typically leads to officers hiring a company to go through the steps for them, but James cautions that, in this instance, you'll get what you pay for.
Some organizations hire contractors outside of the U.S. to remove customer information from people-search sites, literally placing your personal data in the hands of unknown people.
Other companies rely on state-specific civil codes, which allow cops to request the removal of their information from public information databases but requires confirmation that you are a LEO.
"I don't outsource to foreign countries," he said. "I never identify my clients as law enforcement officers, which many others do. This is dangerous, because when you use the civil code to tell the site to take your information off, you don't know who is behind these companies or who they're selling their lists to."
TWO OPTIONS TO TAKE BACK YOUR PRIVACY
Minimizing your digital footprint shouldn't be time-consuming or difficult. OfficerPrivacy.com provides law enforcement officers with two ways to lower their risk of harassment.
The "Do-It-Yourself" option provides access to custom software that helps you remove your personal information from people-search sites. After an initial 14-day free trial, a small monthly fee allows continuous access to the software.
LEOs who want greater protection can opt for the "We Handle Everything For You" plan. This provides continuous monitoring and removal of your information from the top 50 people-search sites without you having to lift a finger.
"While nobody can make you invisible, we do make you much more difficult to find, and that's the goal," said James.
Visit OfficerPrivacy.com for more information.
Read next: Tips on how police officers can protect their privacy online

Request information from OfficerPrivacy.com
Thank You!