Scrubbing your personal information from the internet: Where do LEOs start?
Start by removing your information from the most popular sites, as that's where your information is exposed
---
Content provided by OfficerPrivacy.com
If you're like most LEOs, you want to minimize your online exposure to keep yourself and your family safe. The question I get the most is, "With so many sites, where do I start?"
Before we talk about removing your information, it is important to first learn how your information ends up exposed all over the internet.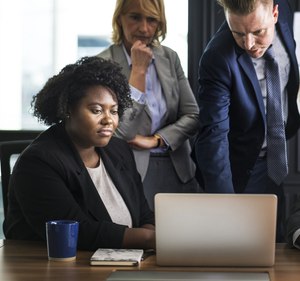 HOW YOUR INFO IS EXPOSED
Your data is first collected by data brokers. These data brokers sell your information to people-search sites who post it online. People-search sites make money by selling comprehensive reports about you and by showing ads to their website viewers.
STOP THE CYCLE
Now that you understand the relationship between data brokers and people-search sites, let's talk about how to remove your information.
Think about this like a field full of weeds. If you take a lawn mower to the field, you won't see the weeds, but they are still there. The weeds will grow back, because you didn't kill the weed, you only trimmed them down.
When you remove your information from people-search sites, you are mowing down the weeds. This is important because you need to stop the exposure of your information, but you also need to make certain the weed doesn't grow back by killing the root.
You kill the root of the weed by stopping the sale of your information by data brokers to people-search sites. You can do this by contacting data broker sites and telling them to add you to their "do not sell" list.  
IS THIS A ONCE AND DONE? WHY IS MY INFO ALWAYS SHOWING UP AFTER IT'S REMOVED?
Data brokers and people-search sites only make money when they sell and show your information. They will find ways to re-list your information. If a small piece of data changes, their database will see this as a new record and they will show your information again.
For example, any of the following will trigger your information being re-listed:
Your name with a middle name or initial.
Slightly different version of your first name.
Minor change in your address (Ave. vs Avenue).
New phone number.
New relative is identified (accurate or not).
STOP THE BLEEDING
So, where do you start?
You should start by removing your information from the most popular sites, as that's where your information is exposed. Next, but very important, is to tell data broker sites to add you to their "do not sell" list.
OfficerPrivacy.com offers free and paid services to scrub your private information from the top data broker and people-search sites. We offer free, 14-day access to our software with all the links you need to remove your information from the top people-search sites and to add your name to data broker's "do not sell" lists.
If you prefer, our team of U.S.-based LEOs will do the work for you. Go to OfficerPrivacy.com and sign up today. OfficerPrivacy.com is LEO-owned and trusted. We don't outsource our work to foreign countries and we don't identify you as an LEO to any data broker or people-search sites.

Request information from OfficerPrivacy.com
Thank You!