i2c Technologies Introduces new Axis High Performance PTZ Network Camera
---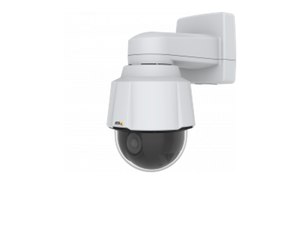 i2c Technologies is excited to add the new AXIS P5655-E PTZ Network Camera to their video surveillance portfolio for law enforcement. The P5655-E is an HDTV 1080p camera with 32x optical zoom, enabling fine details to be captured at a distance.  It is ideal for demanding indoor and outdoor video surveillance applications such as city surveillance.
The AXIS P5655-E PTZ Network Camera comes equipped with Axis' newest chipset, ARTPEC 7, offering improved imaging technology, enhanced security features, extended capabilities for advanced analytics and more efficient video compressing. Including a choice of four scene profiles (indoor, outdoor, forensic and traffic), exposure time, white balance, aperture, sharpness, contrast and noise are optimized for versatile surveillance applications.  
Axis Lightfinder 2.0 technology captures low-light images with more saturated colors and sharper images of moving objects. Forensic WDR and light sensors offer additional clarity when there's both light and dark areas in the scene. Additionally, electronic image stabilization minimizes the effects of vibration and shaking.
Signed firmware and secure boot guarantees that the firmware hasn't been altered and ensures only authorized firmware is installed. Furthermore, secure boot guarantees that the camera is completely free of malware after a factory default, if needed. The two-way audio and four I/O ports ensure flexible installations and Axis Zipstream technology, supporting H.264 and H.265, significantly lowers bandwidth and storage requirements.
i2c Technologies provides free shipping on all AXIS products to law enforcement customers throughout the continental U.S. and free remote set-up by their U.S. based tech support staff. Request a Quote Today!
AXIS Communications is the market leader in network video. i2c Technologies, based in N. Canton, Ohio, is the state's premier security technology integrator and an AXIS Communications Solution Gold Partner. i2c Technologies specializes in video surveillance, access control, and deployable surveillance solutions for law enforcement and corrections.

Request more info from i2c Technologies
Thank You!