5 reasons InMotion is the right public safety software system for your department
Here are some reasons software solutions can help you better manage your agency's data
---
The following is paid sponsored content by MobileTec
By Sean Curtis for Police1 BrandFocus
Law enforcement agencies are gathering a ton of data, from audio interview recordings to body worn and in-car videos.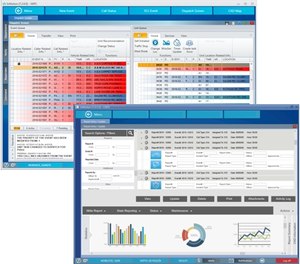 Agencies need software to manage all that data. Florida-based MobileTec offers a full suite of public safety software dubbed InMotion that can help. The software has a module-based software suite that can be built to specs, with features including a records management system (RMS), computer assisted dispatch (CAD) as well as Mobile and Jail modules.
Here are five reasons InMotion can help your agency manage records more efficiently.
It's reliable.
MobileTec is keenly aware of the business continuity needs of law enforcement agencies, and they designed their software to work every time.
In fact, the system is nearly bulletproof, said Mark Prest, vice president of business development for MobileTec.
He said the modules have the capability of completing services in lieu of a system or network failure.
As an example, Prest described a call coming in to dispatch through a CAD might be in the initial phases when a network fails. The InMotion CAD will let the users enter the call, dispatch units, track status, enter narrative information, and then clear the call when complete—all independent of a linked database.
It's scalable.
InMotion has the flexibility to offer software solutions for agencies of any size.
Prest gave examples of some of the agencies that have been outfitted with InMotion, ranging from a 400-officer strong support system utilizing server farms wired over dual-fiber backbones, down to the two-person department that simply need a records management system.
While the larger agency needed everything, Prest said the smaller only needed RMS because they were dispatched by the county and had no jail. 
It has a user-friendly GUI.
Any software can have fantastic features. But it also needs to have an easy to use graphical user interface (GUI).
Prest said a software solution can be chock full of features but in order for it to achieve greatness, it has to be visually appealing and easy to navigate. 
InMotion is Windows-based so many of the functions are already familiar to users. Drop down menus, minimization or maximization of windows, all run from a Universal Windows Platform (UWP), which will be operable from desktops, laptops and mobile devices.
"Because the interface is so similar to Windows, users will be able to interact with minimal instruction from almost any platform," Prest said. "It has a very user-friendly GUI."
It easily integrates with other software.
Software needs to be interoperable with other systems, including those existing within an agency and with other surrounding agencies.
For example, Prest said should your agency interface with another system (outside CAD, for example), InMotion can implement their data into your calls for RMS.
InMotion also interoperates with third-party systems. For example, Prest said the Jail module allows inmates to make medical appointments, and their families can deposit money in their accounts via secure web transactions.
In addition, the system tracks inmate information and aids in preventing volatile inmate movement and interactions, all of which contribute to a better jail environment, he said.
It has GPS mapping.
GPS mapping is a crucial component to public safety software and has been used to track units for officer safety for years.
Prest said InMotion takes GPS mapping a step further by making it a core element in all the modules. He said the GPS coordinates of a call may start in CAD, but they will populate to Mobile, which send information to officers' mobile devices. Not only does Mobile give driving directions based upon shortest possible route, but it implements other critical information from CAD.
Users of CAD can designate "no-go" zones geographically that are represented in Mobile for responding units.
"Be it fire, floods, or maybe even a hot zone, officers will be routed around these areas," he said.
It also lets responding units see others attached to the call and their locations, and then the geographic information is later pushed to the RMS when report writing is needed.
MobileTec's InMotion software is a great option for LE agencies looking to efficiently manage data. It interoperates with third-party systems, has a user-friendly GUI, provides GPS location stamps and more. LE agencies should consider how it can help them better manage their data today.
For more information about InMotion, visit MobileTec.

Request product info from top Police Software companies
Thank You!