How an Ariz. PD is using software to connect domestic violence survivors with help
The El Mirage PD uses a cloud-based case management software to provide information and support services to victims impacted by violence and trauma
---
Content provided by Social Solutions 
The El Mirage Police Department (EMPD) Victim Assistance Unit in Maricopa County, which is northwest of Phoenix, Arizona, works to effectively address, prevent and eradicate domestic violence within its community by proactive policing and aiding survivors of crime. The EMPD Victim Assistance Unit provides information and support services to victims impacted by all types of violence and trauma, including isolation as well as physical, verbal, financial and sexual abuse.
Adaly Anaya is the victim advocate supervisor at EMPD. Anaya leads a team of victim advocates as they connect victims with resources that help them understand the criminal process and aid them in beginning a healthy healing journey. She and her team work with Apricot, Social Solutions' case and data management solution, to help accomplish these goals.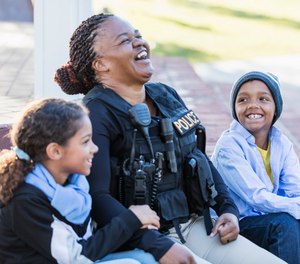 CHALLENGES
Reporting for grantors: Three major funders of the EMPD Victim Assistance Unit come from a Victims of Crime Act (VOCA) grant and two Victims' Rights Program (VRP) grants. To meet the requirements set by these grantors, they must document every contact and service provided for every victim. Before deploying our case management software, much of this reporting was pulled manually, consuming hours of time for Anaya's team. 
Victim privacy and government compliance: The El Mirage law enforcement and criminal justice department must adhere to Criminal Justice Information Services (CJIS) compliance mandates. Because Apricot's security features address all points of the CJIS compliance framework, it is easier for police departments to comply with CJIS.
High demand for efficiency and accuracy: Without the Apricot solution, Anaya and her team would still use spreadsheets, manual data input and reporting, which is time-consuming and distracts from their direct work with the survivors.
SOLUTIONS
The EMPD Victim Assistance Unit utilizes Apricot, Social Solutions' cloud-based case management software. Anaya came to EMPD from another Arizona police department that didn't have case management software in place. She recalls using a patchwork of manual data entry systems, including Excel spreadsheets and physical documents at different offices.
When Anaya transferred to El Mirage, where Apricot software was already in place, she was blown away by its ease of use: "I've been so spoiled using [Apricot] compared to what it was like not having it before. It's a lot quicker. Before, we had to go through months' worth of files to get information on services and victims. Having to go through three months of paperwork and documentation just to get that information … [Apricot is] just so quick."
Ease of Use for New and Existing Staff
Anaya says that Apricot makes it easier for her team to document notes and contacts made with each victim directly within the system. Since each victim has their own folder in Apricot, her team can easily document each police report number and conversation they have with them, as well as document every type of service that the team is providing. Having every victim's full and comprehensive information in one, unified location that can be easily updated in real-time has been a major asset to the victim advocates at EMPD.
"Apricot just makes it easy to go in and press a button and say, 'OK, I need a report for the month of February, I need to know how many domestic violence cases I worked, or how many people were assisted with orders of protection.' All you need to do is click on a number and it gives you the information," Anaya said.
Handing Over the Best Data to Grantors
Apricot allows the EMPD Victim Assistance Unit to provide the right data to grantors in a quick and easy fashion. For example, if there are release conditions from jail, court dates, dispositions or continuances, they can notify the victim quickly and that all gets tracked within Apricot. Stockpiling data leads to highly effective reporting for its grantors.
"Apricot has been a blessing for us because it allows us to document every contact and every service that we provide for every survivor of crime. Apricot then puts all those numbers together and makes it easy for us to report those numbers to our grantors," Anaya said.
Compliance Made Simple
The confidentiality, security and compliance aspects of Apricot have also been a huge accomplishment for EMPD's Victim Assistance Unit. Because the only individuals that have access to Apricot are just a few select victim advocates, they can operate with the utmost confidence that case notes and data are kept completely confidential. The El Mirage Police Department staff can communicate with victims directly through the Apricot solution, which guarantees confidentiality for all.
EMPD Victim Assistance Unit uses Apricot to upload digital copies of the letters that they send for every case file. Not only can they mail out physical letters, but they're able to upload them into the system and keep accurate records in case they are ever required to recall the materials.
SUCCESSES
Public sector agencies like EMPD Victim Assistance Unit realize the greatest value from Apricot when the system is set up intentionally for their specific grant requirements. Anaya recommends to other police departments that they start by "simply understanding processes, services and the purposes to fulfill the grants" so that they can configure Apricot most effectively for their needs.
To read more about the successes that Apricot helped EMPD accomplish, download the case study here.

Request information from Social Solutions
Thank You!