PRESS RELEASE
7 techniques to improve emergency preparedness through situational awareness
---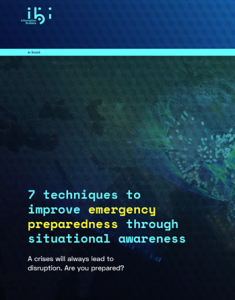 In this ebook you'll see how a better understanding of publicly available data can help your agency:
Better respond to situational threats and formulate a course of action
Organize analytics across the genres of health, thermal, natural disasters, weather emergencies, and public sentiment
Source, analyze, and leverage data in the hopes that past mistakes are averted and prior successes can be duplicated
A crisis will always lead to disruption. Unavailable essential supplies, spending reductions, disruptions to supply chains and supply routes, and reduced availability of critical employees will create a rough sea for all boats. There will be wrecks and every enterprise should be prepared for that.

Greater situational awareness can help state and local governments to ensure preparedness, reduce the effort spent on analyzing ongoing emergencies, distribute correct information, and prioritize the most essential resource for any agency: the constituency.

Request more info from TIBCO
Thank You!