Beyond rolling stolens: 4 ways to develop investigative leads using LPR data
License plate reader data can reveal patterns that provide actionable intelligence for investigators
---
The following is paid content sponsored by Vigilant Solutions.
By Police1 BrandFocus Staff
Most people think of license plate recognition systems (LPR) primarily as tools for tracking stolen vehicles or toll-road scofflaws. But LPR data can be used to develop leads in any type of investigation – and you don't necessarily need cameras to gain access to this information.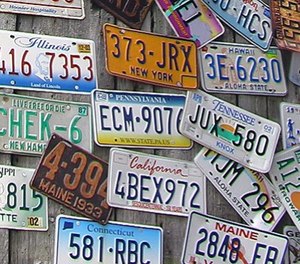 Agencies with or without camera installations can subscribe to license plate recognition data and analytics hosted by Vigilant Solutions in a system called Law Enforcement Archival and Reporting Network, or LEARN. The system combines law enforcement and commercial LPR data for access to more than 6 billion detections nationwide.
LPR data can yield leads for any kind of crime, says Tom Joyce, retired NYPD Lieutenant Commander of Detectives and now vice president of business development for Vigilant Solutions.
Agencies can develop leads in four ways using LEARN:
Search by location.
Search by license plate.
Add license plates to a hotlist for alerts.
Refine searches for more relevant results.
1. Search by location
Sometimes all investigators have to start with is the scene of the crime. When all you have is an address, Joyce recommends starting with a virtual stakeout – a query for all the license plates captured near the crime scene during the 24-hour period before and after the time the crime was committed.
LPR data and analytics like those available through LEARN can help agencies determine what vehicles were present at the scene of a crime near the time of the incident and establish vehicle location patterns. This information, compared with motor vehicle registration data, can be used to identify potential witnesses and suspects and other persons of interest.
LPR data is especially helpful for investigating pattern crimes, such as a string of bank robberies, says Joyce. The Common Plate Analysis feature in LEARN produces a list of vehicles that appear at multiple crime scenes to show at a glance which vehicles appear repeatedly.
"Two times is interesting, three is probably my suspect," said Joyce, "because what are the chances of the same car being in exactly the right place three out of 10 times?"
2. Search by license plate
If you have a license plate number, you can query the system for every place that plate has been captured by an LPR camera, plus all the historical locations, dates and times. LEARN also allows wild card searches for partial plate numbers.
The system notes the first and last time a vehicle has been seen at each location, as well as how often it has been captured there as compared to how often that location is scanned by LPR cameras. LEARN also provides a heat map for a given vehicle by location and time of day.
Knowing the times and places you're most likely to find the vehicle for follow-up helps avoid wasted time and resources to accelerate the investigation.
3. Add plates to hotlists for alerts
Hotlists, or lists of license plates flagged for investigation, are an important part of any LPR system.
The moment you designate a vehicle for investigation, add that plate to a hotlist, advises Joyce. This takes only a few minutes, and suspects are likely on the move as you are investigating. Once the license plate is in the system, your agency will be notified immediately when that plate is spotted by a camera in the LEARN network anywhere in the country.
Joyce says LEARN users have reported a 16 to 21 percent success rate, meaning an agency that hotlists 100 license plates at the beginning of the month should receive, on average, 19 alerts by the end of the month.
4. Refine your searches
LEARN includes filters to narrow down search results from thousands to a handful to focus your investigative efforts on the most promising leads.
All queries can be refined by date, time and location using the Stakeout feature, and results can be further filtered by specifying year, make, model and color. For example, if a witness tells you he saw a black Chevy SUV drive away from the scene, LEARN enables you to refine your search to report only the vehicles of that make and color.
Vigilant also added a unique night-and-day companion image feature after a customer noted that they couldn't see the vehicle at all in the infrared plate images taken at night by LPR cameras.
Now, if the system returns a nighttime infrared image of a hotlisted plate, a LEARN user can query the system for a daytime image. If that same vehicle was captured by LPR during the day within a 2-mile radius, the system adds that full-color daytime image of the vehicle to the report, and the 2-mile radius prevents irrelevant images of plate numbers registered or captured in other states.
Addressing privacy concerns
License plate readers do not track or surveil individual citizens or provide personal identifying information, contrary to the concerns of some privacy advocates.
Investigators must compare plates to vehicle registration records in order to identify suspected vehicles and other vehicles of interest, so there's still a lot of legwork that has to be done by the investigator or analyst, says Joyce. Access to the registration data is subject to permissible purpose in accordance with the federal Drivers Privacy and Protection Act.
"It's the proverbial needle in the haystack," said Joyce. "Sometimes you find that needle and you put a car in a certain neighborhood at a certain time, and that really moves the case along." 

Request information from Motorola Solutions
Thank You!