PRESS RELEASE
Now Get More Value for the Same Price - The MPH Python III Just Got Even Better
---
Owensboro, KY - Already well known in law and traffic enforcement agencies throughout North America, the MPH Python III and Python III FS are now being manufactured with our premium-class Ka band antennas – at no additional cost to you.
The Python is already an excellent value, and the new premium-class antenna gives you even more:
• Increased sensitivity and range
• More immunity from radio interference
• All black exterior for unmarked cars and covert operations
• Smaller, streamlined profile, requiring less room for installation
• Waterproof housing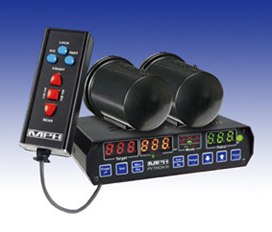 Many law enforcement agencies use the Python Series III radar to enforce the speeds of motor vehicles, operating from stationary or moving patrol vehicles. Python uses the well-known and legally accepted Doppler principle. The radar has been accepted by the FCC and conforms to all NHTSA specifications. For more information: www.mphindustries.com/python-iii
About MPH Industries
MPH Industries, Inc., an Employee Owned Company, is one of the leading manufacturers of both radar and lidar speed measurement systems. With a product line historically rooted in law enforcement, MPH is known to be a premium supplier of quality, innovative products with an outstanding tradition of customer service. www.mphindustries.com

Request more info from MPH Industries
Thank You!