PRESS RELEASE
Looseleaf Law Publications announces the release of Relationship Abuse in Contemporary Society: Recognition, Prevention & Recovery
---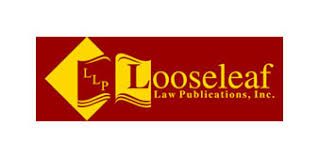 FLUSHING, N.Y.—Looseleaf Law Publications announces the release of Relationship Abuse in Contemporary Society: Recognition, Prevention & Recovery, a revealing new book that sheds light on the vast array of often over-looked issues surrounding the initiation, perpetuation and subsequent devastation associated with toxic relationships. At core, the book's mission is to enlighten and empower virtually everyone who could be affected by an abusive relationship, from point-of-impact victims themselves and their families and friends to those whose job it is to assist the vulnerable and victimized, including law enforcement professionals, counselors, educators and clergy. Author Cliff Mariani expertly blends compassion with candor as he helps readers understand the complexities of the various forms of relationship abuse—including physical, emotional and financial--and shares crucial advice that can help victims turn understanding into action in an effort to extricate themselves from a detrimental and dangerous situation.
"We believe that this book ranks among the most important we have published," says Looseleaf Law President Michael Loughrey. "The topic of relationship abuse often falls prey to avoidance, which can be devastating, if not fatal in some cases. Delving into other people's relationships can be uncomfortable and as a result, many, if not most, people avoid doing so, even in the face of intense suspicion that there is a serious problem. On top of that, those who would directly confront an abusive relationship, including victims themselves and their families, often find themselves stymied by feelings of helplessness and hopelessness. We believe this book can help overcome all of that by giving those impacted by abuse, either directly or indirectly, the information, understanding, advice and support they need to take positive, definitive—and courageous—action."
Included in this impressively thorough release are self-assessment tests that can help readers determine their own or others' levels of susceptibility to abuse, advice on pre-emptive action that can help surface red flags in early-stage relationships, a candid exploration of bullying and key indicators that can help parents, counselors and school personnel identify a bully who could potentially magnify into a future abuser and a bold exploration of the emotionally-charged realm of physical intimacy and the truth behind what can be considered "normal" and what is clearly manipulative, intimidating and unhealthy.
Relationship Abuse in Contemporary Society: Recognition, Prevention & Recovery [$18.95, Softcover, 6 x 9, 288 pages, ISBN: 978-1-60885-202-4] is available at: www.looseleaflaw.com or by calling: (800) 647-5547 9am – 5pm ET.

Request more info from Looseleaf Law
Thank You!