PRESS RELEASE
Municipal Graphics Designs Sudbury, Mass. Police Deparment's New Interceptor SUV
---
Municipal Graphics recently gave Sudbury MA Police a new design for their Interceptor SUV. The kit includes all reflective digitally printed and cut graphics, as well as a custom visibility package with rear and side chevrons for superior visibility. To order custom graphics or visibility packages for your department, call today 1800-960-0925 or visit us online at www.municipalgraphics.com.
Through our talented design staff and latest digital technology, we are able to create the perfect graphic package for any department. We are able to create a new design or modify an existing package through Internet capabilities. This allows for the personalization of your design and gives your department the distinction it warrants.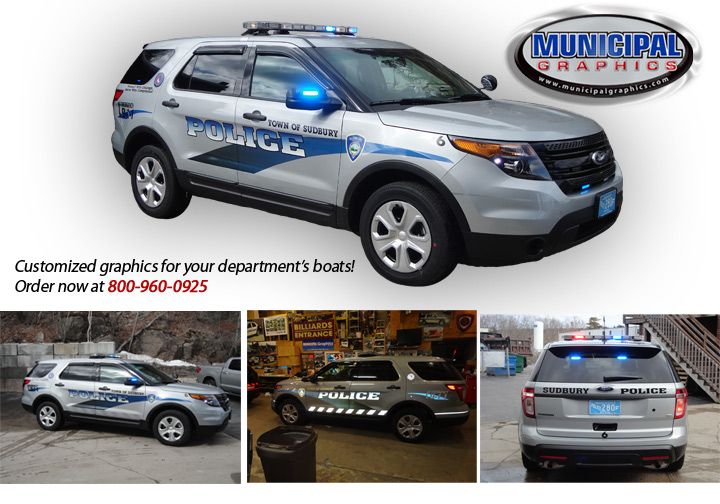 About Municipal Graphics
Providing cruiser graphics, decals and lettering for departments nationwide since 1997. Municipal Graphics is your number one choice for cutting edge designs and top quality customer service. We are currently supplying graphics to departments nationwide on new cruiser vehicles such as the Ford Interceptor, Dodge Charger and Chevy Caprice.