Digital video – the good, the bad, and the techie
---
Digital video files captured with in-car mounted systems can be powerful tools to assist in securing convictions – virtually every prosecutor in America wants to have these incident recordings. Citizens practically expect cameras to be in vehicles – the advent of these systems has spawned countless voyeuristic programs on the late-night TV schedule. Officers have become accustomed the systems because they have become practically ubiquitous in cruisers from coast to coast. For example, Pennsylvania State Police received authorization for the use of video cameras in patrol cars in 1996, and just this month, a long delayed plan to install in-car-video cameras in the Los Angeles police department's patrol cars is coming to completion.
The positive attributes of these systems cannot be overstated, but what are the hidden ramifications for law enforcement officers to these high-tech video systems?
Proper Care and Handling
Valerie Van Brocklin, a former prosecutor with the U.S. Attorney's Office and the Anchorage District Attorney's Office says, "This kind of evidence is governed by the same rules of evidence as non-technical, non-digital, non-video evidence according to the Federal Rules of Evidence 901 and most of the States have a similar rule. The court is going to look at what the evidence shows, and that the video being introduced in trial is what the prosecution claims it is."
Van Brocklin also notes that a court will be interested in whether the video exists without enhancement, simulation, or editing that would make it an unreliable record of the actual event.
Although video evidence is legally alike any other, from a practical standpoint it needs to be treated uniquely. Gavin Manes, president and CEO of Digital Forensics Professionals (a firm that specializes in the investigation and retrieval of digital evidence) says, "You have a lot of purely technical challenges which may cause an officer to appear as though they did something wrong just because they're unfamiliar with the technology and how it works. For example, if you take a DVD out of one of the DVD units and you set it up on your dashboard...you may lose all the data."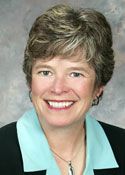 Val Van Brocklin offers tips for addressing video evidence at trial.
Click here to read the sidebar. 
Consequently, the operating instruction for the treatment of digital video is: touch the evidence as little as possible. If the objective is to prevent human hands from contacting the video evidence, utilizing wireless technology can help. Digital video systems like the Mobile Vision Flashback Mobile Digital Video Recording System and Panasonic Arbitrator Mobile Digital Video System use wireless transfer of the video files from the cruiser to server.
John Powers, senior marketing manager for Mobile Vision (a division of L-3 Communications, the sixth largest defense company in the United States) says: "Every time someone lays hands on a DVD or a hard drive, that gives the defense an opportunity we don't want them to have. When you take a hard drive out of a vehicle, that hard drive can be compromised. When you take a DVD out of a vehicle it can be dropped and scratched. Whether it's a hard drive or a DVD system, whenever an officer takes physical control of the evidence, it can become an issue somewhere down the line."
John Cusick, video solutions sales specialist for Panasonic Computer Solutions Company, maker of the Arbitrator system, says: "The automated nature of capturing, transferring and storing digital video has strengthened the evidence needed for prosecutions while allowing officers to stay focused on their safety."
Using the Arbitrator system, there is an electronic 'handshake' between the in-vehicle system and the Arbitrator server that confirms that the mirror image of that file has securely been moved from vehicle to server. No human intervention ever takes place because it's all system-based and mapped to IACP requirements.
Using Mobile Vision's technology, an officer arrives back at the station and the Mobile Vision server recognizes the car – and the relative priority of the video files contained in that unit – and balances the upload up to the server across all access points. This enables many cars to upload data simultaneously.
In both cases, the upload from the car to the server is done via secure 802.11 (WiFi) wireless networks, thereby greatly reducing the risk that a defense attorney will make an assertion of a hole in the evidence chain.
Some manufacturers are less enthusiastic about wireless data transfer. For example, JB Harper, Video Product Line Manager for Decatur Electronics says that RAID provides the performance boost needed for HD video transfer, and provides a bridge for the evolution of digital video in the future. "Because hard drives are normally the bottleneck for data transfer, splitting up the data and writing it to two or more disks at once means that you get blisteringly fast data throughput. 'RAID 0' striping is great for HD digital video editing," Harper concludes.    
Added Links in the Evidence Chain
Digital video files are not entirely like digital devices like cell phones, which can be placed on a shelf and handled (for the most part) like any other piece of evidence. With the introduction of computer servers, back-up tapes, and the multiple redundancies of digital data, things get a little more complex.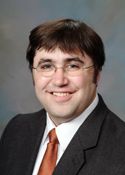 Gavin W. Manes is president and CEO of Digital Forensics Professionals.
Manes says: "It's easy if it's a CD because you can treat it like it's regular evidence, but what are law enforcement agencies doing when they digitize that and put it into a server or put it into a computer? You may have no chain of custody for that. I would say you probably don't have an effective management for that because no company has an effective management for that."
Some vendor solutions do address the problem. Panasonic's Cusick states: "Every time that a video is viewed, there's an evidentiary chain that's happening on the back end. We can run an audit on the video itself and we can run an audit on the auditing system to confirm that the audit was functioning at the time. That is to address a layer that is being written in the IACP guidelines for handling digital video."
In addition, solutions like those from Panasonic and Mobile Vision ameliorate some of the problematic areas in evidence chain by assuring that the servers on which these files are stored are entirely separate from other electronically stored information (like email and paperwork), effectively creating a stand-alone digital evidence locker.
Possible Pitfall: FRCP and "eDiscovery"
A digital file of any kind (email, video, or the article you're presently reading) is very hard to kill. It may exist in many places unknown to its creator and could resurface at the least expected moment. This is beginning to play out in the civilian realm in a way that could affect law officers down the road.
When it comes to digital video, remember that "deleted" doesn't mean gone forever. Although video may be taken from an in-car unit and sent to a central server, that doesn't mean that the original file has been permanently removed from the in-car unit.
"We could go back to that original unit and apply nerdy forensics techniques and pull video up from a year ago because it may be there, it just depends on how that unit is built," Manes says. "That's no fault of the vendor. In the entire computing and technology industry, we don't destroy data, we just mark it for deletion."
Changes made in late 2007 to the Federal Rules of Civil Procedure (FRCP), mandate the speedy recovery of electronically stored information (ESI) for the purposes of the discovery phase of civil suits. If you're going to create a repository of ESI, as law enforcement agencies have done for their digital video files, that repository is discoverable in the civil courts.
"Law enforcement agencies need to create a policy on how long to keep video, how to destroy it, and defining the litigation hold policy," Manes explains. He says also, "When you decide to destroy something, you have to apply that policy equally. If a law enforcement officer says 'I'm going keep that for my personal profile because I did a good job with that subject, but I'm going to destroy the rest of the CD' – that creates a problem. If the law enforcement officer or agency gets sued, you have to go to the stand and explain why you kept this one piece and not the others."
While this issue is in the hands of department administrators and IT departments, officers should at least know that the matter is on the radar of civil attorneys. Manes observes that companies, essentially now the testing ground for FRCP issues, don't worry about this problem until they're hit for the first time.
"The first time it costs you several million dollars because you lost a lawsuit," he says. "Then you spend another several million dollars fixing the problem to address the lawsuits that may come in the future."
Conclusion:
While new technology enhancements in digital video have broken new ground in converting traffic stops into convictions at trial, officers need to remain vigilant of how video evidence must be treated as well as unintended ways it may be used by adversaries. We can be sure that somewhere in the process, somebody (probably the defense attorney) is going to say, 'What happened to the evidence after the officer recorded the incident – how was this evidence handled and by whom?' We can be equally certain that private enterprises will establish some "best practices" in the handling of electronically stored information for compliance with the Federal Rules of Civil Procedure.
Meanwhile, law enforcement officers will do the essential work of keeping our streets safe, relying at times on valuable video evidence to assure that the guilty are prosecuted to the fullest extent of the law.

---
Learn more about L-3 Communications Mobile-Vision by clicking here.
Learn more about Panasonic Arbitrator by clicking here.
Learn more about Gavin Manes and Digital Forensics Professionals by clicking here.
Learn more about Val Van Brocklin and her training seminars by clicking here.
Learn more about other in-car video systems by clicking here.

Request product info from top In-Car Camera Systems companies
Thank You!