Calif. officer critically injured in training ride
Officer James Langford drifted off the roadway upon entering a sharp curve and lost control of his vehicle
---
By Christian Martinez
Ventura County Star
OXNARD, Calif. — An Oxnard police officer was critically injured Tuesday afternoon during an annual training ride in Kern County, authorities said.
Officer James Langford, a 12-year Oxnard police veteran, was riding a department motorcycle on Highway 58 west of Reward Road in unincorporated Kern County when he was involved in a crash at approximately 3:30 p.m., authorities said.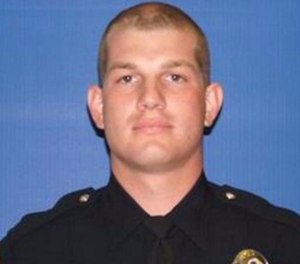 California Highway Patrol officials reported that Langford drifted off the roadway upon entering a sharp curve and lost control of his vehicle.
The motorcycle traveled across both lanes of the highway, resulting in Langford's ejection, officials said. The officer received major head injuries, authorities said.
According to Oxnard police, no other vehicles were involved in the incident though Langford was reportedly assisted by other Oxnard officers, Kern County Fire Department personnel and Kern County Sheriff's Department after the crash.
Langford, 35, was taken via helicopter to Kern Medical in Bakersfield and was listed in critical condition as of 11 p.m. Tuesday, authorities said.
Oxnard police said that Langford had been a member of its traffic unit since December 2016.
Oxnard Chief Scott Whitney said he was struck by the response to the incident from both the public and other law enforcement agencies.
"We have received numerous messages both on social media and in person from members of the Oxnard community just letting us know they're thinking about James and keeping the entire Oxnard (police) family in their prayers," he said in a statement released Wednesday afternoon.
Whitney said the support from the Kern County Sheriff's Office, Bakersfield police and CHP had been "tremendous."
The incident is under investigation by the Buttonwillow-area CHP.
———
©2017 Ventura County Star (Camarillo, Calif.)
McClatchy-Tribune News Service

Request product info from top Police Motorcycles companies
Thank You!