6 programs that offer free or low-cost police training
---
By Matthew Loux, criminal justice faculty at American Military University
In Public Safety
For law enforcement officers, training is critical to begin or advance one's career. However, many police departments, Sheriff's departments, and state and federal agencies continue to cut their training programs in an effort to tighten their budgets. As a result, many officers need to start taking advantage of free programs to get the training they need.
Most states require sponsored continuing education requirements for law enforcement officers. Below are several resources for law enforcement officers to obtain such continuing education credits. Keep in mind that officers who find useful training from these organizations still need to get authorization from their training coordinator for it to be accepted as credit-worthy training. However, even if it is not authorized, many of these resources and programs can still be beneficial for career advancement.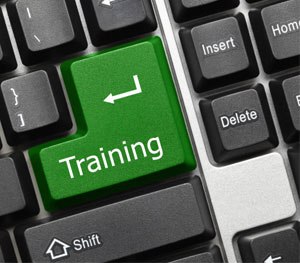 Training Programs
Federal Law Enforcement Training Center
The Federal Law Enforcement Training Center (FLETC) offers basic law enforcement training to more than 80 federal agencies as well as in-service training throughout the country. While some of the training is not free, you will find webinars, videos, and other useful resources. Go here to find training opportunities near you or contact the Training Research Office for more information. The Informer is also a great resource for programs offered by FLETC. You can subscribe to the Informer to receive updates, information about training opportunities via webcasts, and learn more about legal decisions.
Full Story: Free and Low-Cost Training for Law Enforcement