Photo of the Week: Roadside eagle rescue
---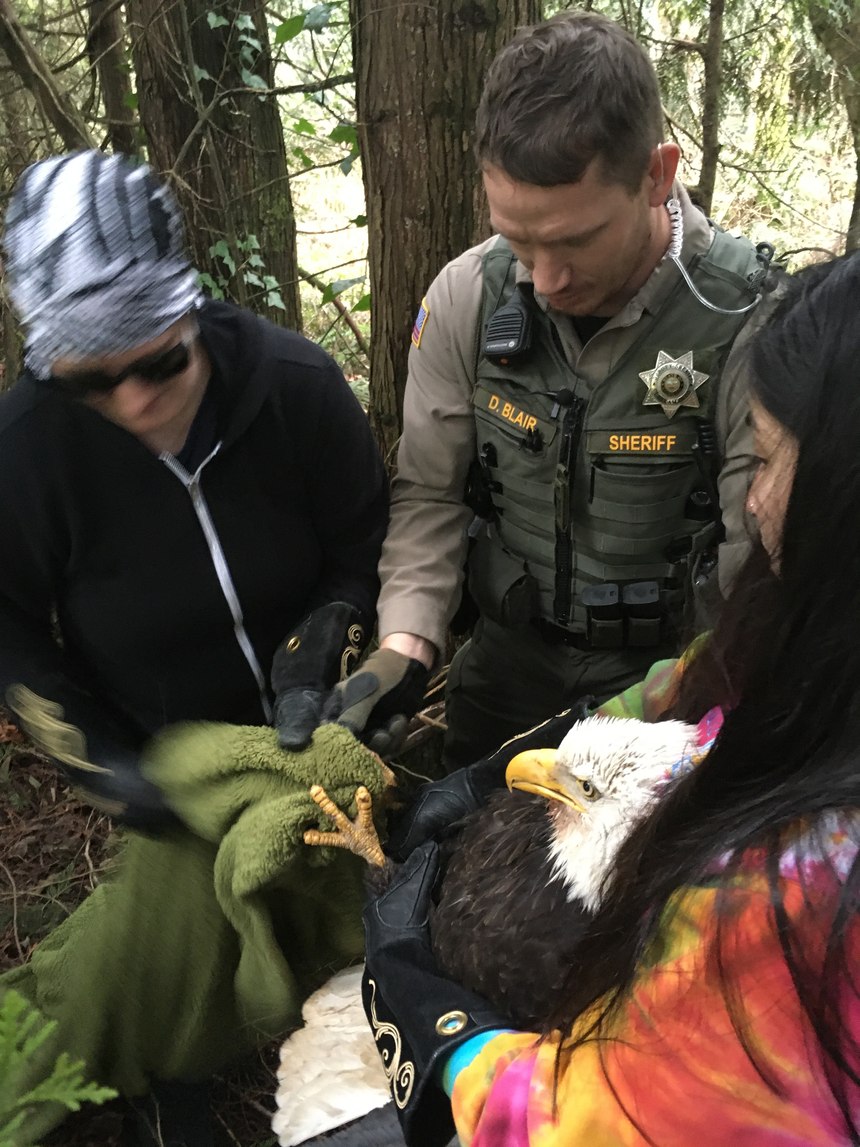 In this photo submitted by Sgt. Marcus Mendoza of the Clackamas County (Ore.) Sheriff's Office, Deputy Blair, center, aids in the rescue of an injured bald eagle on Thursday, Jan. 20, 2020. 
The eagle was injured by a motorist, who then stopped and contacted the Oregon State Police Fish and Wildlife Division. Deputy Blair assisted an OSP trooper in capturing the eagle, which was taken to an Audobon Society of Portland facility for treatment.
Calling all police photographers! Police1 needs pictures of you in action or training. Submit a photo – it could be selected as our Photo of the Week! Be sure to include your name, department information and address (including city, state and ZIP code) where we can reach you – Photo of the Week winners have a chance to win a Police1.com T-shirt!