Naked bloody woman goes on rampage after sex refusal
Police arrived to find the heavily drunk woman's hands covered in blood
---
By Police1 Staff
GLENDALE, Ariz. — Glendale police responding to a domestic call found a drunk, naked, bloodied woman running around her house with her 4-month-old baby in-hand after her boyfriend refused to have sex with her.
Police said Ashley Marie Prenovost, 24, was bleeding from her hands after punching a glass frame, then hit her daughter's head on a dresser as she ran around the home enraged.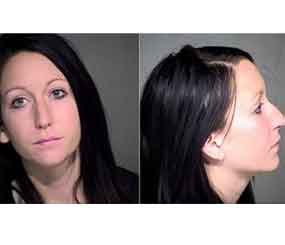 Prenovost was arrested on suspicion of child and adult abuse, aggressive assault on a minor, endangerment, assault with intent to injure, criminal damage and disorderly conduct, according to the New York Daily News.