Officials meet parents of Mexican teen killed by agent
Parents were told there's no avenue to appeal a US DOJ ruling that the Border Patrol agent followed policy
---
By Juan Carlos Llorca
Associated Press

EL PASO, Texas — An attorney for the family of a Mexican teen who was shot and killed by a U.S. Border Patrol agent says U.S. officials have met with the boy's parents.
Attorney Steve Shadowin tells The Associated Press that Sergio Adrian Hernandez Guereca's parents were told Tuesday that there's no avenue to appeal a U.S. Justice Department ruling that the agent followed policy in the July 2010 shooting.
A message seeking comment was left for Justice Department officials.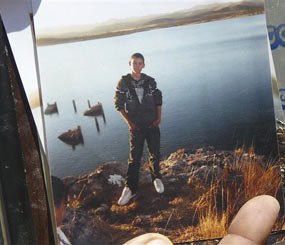 U.S. investigators have said the agent was trying to arrest illegal immigrants when he was attacked by people throwing rocks and fired his weapon across the Rio Grande, hitting Hernandez Guereca twice.
The Justice department has said there's no evidence the agent acted inconsistently with his agency's policy and training regarding use of force.
Copyright 2012 Associated Press
Copyright Associated Press. All rights reserved. This material may not be published, broadcast, rewritten, or redistributed.