Don't typecast your officers — it limits their potential
Leaders often make the mistake of categorizing personnel according to past performance and assignment
---
By Jason Lawson
Have you ever watched a movie trailer and thought, that seems like an odd role for a particular actor? Our perception of the actor probably stems from their appearance in numerous roles of a similar nature. When a role seems out of character, doubt and misjudgment can cloud our thought process and temper our appreciation for the role's potential. However, the actor's performance in the new role, nonetheless, often earns our surprising approval.
Taking the lessons learned from these situations and extrapolating them to the law enforcement leadership arena can be an interesting challenge.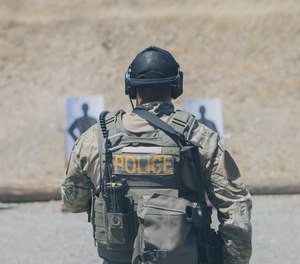 Henry Ford is credited with saying, "the true measure of a successful leader is their ability to discover the hidden talent in those they lead and challenge them to achieve greatness." We, as leaders, have the often daunting, and hopefully rewarding, task of influencing others to achieve organizational and personal goals.
That task cannot be accomplished without recognizing and harnessing talent. But what happens when we typecast those we lead into certain roles? 
FALLING INTO THE TRAP
Leaders often categorize personnel according to past performance and assignment. While maintaining staff in positions that have resulted in a good performance, on the surface, is a good management strategy, it can potentially prevent those same people from attaining better, or even great, performance. 
I first experienced this phenomenon as a first-line supervisor at a municipal police agency. One of the agency's top administrators informed me we would be moving two patrol officers to different duty assignments. I remember thinking, and unfortunately saying, that the assignments were a bad idea and that they would not work because, in part, neither officer had ever been in a related field.
That statement proved to be correct for one of the officers and completely wrong for the other. From a baseball standpoint, I was batting .500. From a leadership perspective, that erroneous forecast was unacceptable. Even one poor leadership decision that affects those we are responsible for is too much. If an error is made, we need to learn from it with an eye toward improved performance and future decision-making.
Fast-forward a few years and it was my turn. I was transitioning to a different opportunity that had presented itself. Having spent a substantial portion of my career in the tactical, operational and instructor realm, I was taking on an assignment that some viewed as uncharacteristic. I recall hearing a variety of comments. "Are you sure?" "That's not what you do, that doesn't fit you." And, the worst, "That's not who you are."
Those people meant no harm. On the contrary, in their view, they felt they were helping. The problem was that their opinions were not grounded in all the available knowledge, a complete work history, motivational and/or leadership theories, and, more importantly, an eye toward big-picture conceptualization.
MOTIVATED TO EXCEL
The two experiences taught me a valuable leadership lesson. Luckily, I have had the opportunity to work with and for some progressive, open-minded people who looked deeper into the true root of good performance. What you find when you look deeper is not just adeptness at competencies, skills and abilities. Rather, there is an intrinsic drive to excel regardless of the assignment.
Most measured outcomes on performance evaluations are learned competencies. This means that, in theory, with the appropriate amount of training and direction, most competencies or skills can be learned by someone who is willing to put forth the effort. What cannot be taught or mandated is an intrinsically centered work ethic and desire for excellence in performance. This goes to the heart of what talent acquisition and utilization are all about and whether someone views a challenge as a hindrance or an opportunity for growth.
This lesson recently came to the forefront again during a conversation I had with an administrator. The question was posed, "How do we motivate people to perform while morale is low?" My answer was simple, "We hire motivated people to begin with." In any assignment, a certain baseline level of competency is a necessity. What is often more important, however, is the intrinsic drive to work for work's sake, to achieve for achievement's sake, and to achieve the highest level of excellence regardless of what task one becomes responsible for.
THE RIGHT PEOPLE
As Jim Collins wrote in his insightful and influential book "Good to Great," we need to get the right people on the bus and then in the right seats on the bus. The who comes before the what. It doesn't matter what destination you chart if the people riding with you aren't motivated and committed to performing. 
Not all business-focused mantras work in the public sector due to legal, contractual and constitutional constraints. Collins recognized this and wrote a supplement to the book entitled "Good to Great and the Social Sectors: Why Business Thinking Is Not the Answer." One of the cornerstones that remained, however, was the principle of getting the right people on the bus.
Employees who exhibit emotional intelligence, an internal locus of control, established perceptions of self-efficacy and predominantly intrinsic motivators often prove to be exceptional performers in a variety of assignments if given the opportunity. This is indeed a talent worth recognizing and utilizing.
Motivation is subjective in nature and dependent on many variables that may be beyond the capability of the leader.
Research shows that staff who are motivated by more than just fiscal incentives are the best performers. The phenomenon of public service motivation is perhaps the most profound example of intrinsic motivation that explains exceptional performance in some public safety employees in varied assignments.
A WORTHY ENDEAVOR
As leaders, we need to, as Ford stated, discover hidden talent and challenge the talented ones to achieve greatness. That discovery requires more than a superficial, and arguably easy, assessment of measured quantitative outcomes such as competencies. The challenge is finding, attracting, hiring, training and retaining the right people who can further your agency's overall mission, vision and values over a sustained and extended period and possibly in a number of varied assignments.
The job of any successful leader should be to foster a climate in which they can maximize the motivators within their control to create opportunities where staff members can excel in their assignments while not restricting personnel or agency growth due to a shortsighted approach to positioning talent.
NEXT: Use Maslow's hierarchy to develop better leaders
---
About the author
Jason Lawson is a 26-year law enforcement officer who is currently an assistant chief with the Special Investigations Unit (Law Enforcement Division) of the Virginia Department of Corrections. Prior to joining the department as a special agent, he spent 21 years with the Bristol (Virginia) Police Department where he attained the rank of lieutenant and held multiple line and supervisory assignments including patrol, vice/narcotics, special operations/SWAT and range master. Jason is an instructor in multiple disciplines both in the public and private sector and has completed undergraduate and graduate work in criminal justice/llaw enforcement leadership at Liberty University.