Fla. police chief fired over discrimination complaints after six months on the job
An investigation supported allegations that the chief made promotions based on race, gender and sexual orientation, with a minority-first agenda
---
By Susannah Bryan
South Florida Sun-Sentinel
        
FORT LAUDERDALE, Fla. — Larry Scirotto, a retired assistant chief from Pittsburgh tapped in August to take over the reins of the Fort Lauderdale's Police Department, was fired Thursday afternoon.
City Manager Chris Lagerbloom, who hired Scirotto after an extensive nationwide search, said he terminated Scirotto based on an investigation opened after several employees filed discrimination complaints.
The investigation, conducted by outside attorney Gregg Rossman, supported the allegations that Scirotto made promotions based on race, gender and sexual orientation, with a minority-first agenda.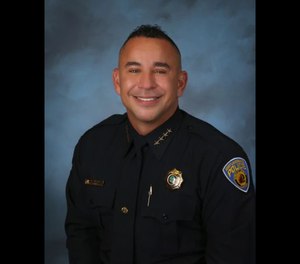 Fort Lauderdale leaders had great expectations for Scirotto, the son of a white mother and Black father and the department's first openly gay chief.
Soon after Scirotto was hired for the $200,000-a-year job, Mayor Dean Trantalis said the city was counting on him to bring systemic change to a department with 530 officers and 179 civilians.
Trantalis, previously a staunch defender of the chief, could not be reached for comment Thursday night.
Scirotto, 48, could not be reached for comment.
He will not be walking away with severance pay.
"Department heads in Fort Lauderdale don't have contracts and there is no severance provision," Lagerbloom said. "We separated this afternoon."
Rossman's report, released to the Sun Sentinel Thursday afternoon, says he interviewed 21 people in the department, including the chief. Those interviews revealed a consistent narrative revolving around the chief's vocalization of his outright "intention to promote diversity," Rossman wrote.
According to the report, "The Chief on more than one occasion, to different groups of people, pointed to the wall in the Chief's conference room and stated, 'That wall is too white' and 'I'm gonna change that.' The wall displays pictures of FLPD [Fort Lauderdale Police Department] Command Staff. These statements were made in meetings involving General Staff on at least one occasion, Union members on one occasion and when considering promotions for Captain."
Rossman also wrote that the chief himself admitted to making several statements about "The wall being too white" and not reflecting the community.
"He said the context of the comment is built around 'How do I convince the community that we are an inclusive and diverse organization if this wall is so white?'" Rossman wrote. "He also stated that Scirotto asked 'Do we not have any qualified minority candidates?" Asked if there were 'Hispanic faces' or 'LGBTQ' faces on the 'white wall,' the Chief said 'he did not see diversity on the wall.'"
After a series of meetings with senior staff, the chief discussed possible promotions and asked for suggestions on who should be promoted, Rossman wrote in his report.
"When discussing the open Captain's position, there was unanimity that the person with the second highest score from the testing process (Lt. Charlie Studders) was 'very easily' the top choice based on his body of work within the Department. He is a white male with twenty years tenure."
The Chief's response was reported to be:
"not Charlie"
"it's between these two" (pointing to the names of … two males of color)
"this is between Cecil [Stone] and Eddie [Cruz]"
"which one is blacker"
"this wall is too white"
One senior staff member told the chief: "You can't choose someone based on their skin color," Rossman wrote.
According to Rossman's report, the Chief replied, "Which one will be more acceptable to the community?"
The report continues, "It is unclear if the Chief made the following statements in this same meeting or just after, but it was said in relation to the Captain's promotion: 'Cecil obviously looks more black than Eddie.'
'Cecil is blacker than Eddie,'" Rossman wrote. "Cecil Stone was promoted to fill the open Captain's position at that time."
All workers are protected from different treatment on the basis of race, whether white, Black, Asian or any other group.
Scirotto also came under fire from the rank and file for working a side gig as a college basketball referee. But Lagerbloom said the side job had nothing to do with his decision to terminate the chief.
Lagerbloom told the South Florida Sun Sentinel he has asked Luis Alvarez to take over as the department's acting police chief.
Lagerbloom says he plans to start searching for a new chief soon.
"I have some ideas but am not prepared to talk about that yet," he said.

©2022 South Florida Sun-Sentinel.
McClatchy-Tribune News Service