Ross Swope on how police leaders can connect with their cops and their communities
"Be seen and be heard. That is how I connected and that's how I have seen other effective leaders connect."
---
Download this week's episode on Apple Podcasts, Amazon Music, Stitcher, Spotify or via RSS feed, and watch the video version on Police1's YouTube channel.
Law enforcement has faced some arduous challenges over the past few years – mostly external – but sometimes from within. How the challenges are handled is critical to the health of the agency. We often mention leadership in the organization, in general terms, but what does it really mean?
In this episode of the Policing Matters podcast, sponsored by Staccato, host Jim Dudley speaks with Ross Swope who has extensive experience in leading a major department, advising on national law enforcement issues and even seeing the internal workings of the Supreme Court from a choice vantage point.
Swope served as deputy chief with the Washington DC Metropolitan Police Department and then went on to serve as Chief of the Department of the Supreme Court. His newest book, "Ethics Based Policing: Solving the Use of Excessive Force," focuses on seven building blocks of integrity to show police departments how to use the tools already at their disposal to create a culture grounded in accountability. 
About our sponsor
This episode of the Policing Matters Podcast is brought to you by Staccato. Choose the handgun trusted by over 900 law enforcement agencies across the country. With Staccato, you can feel confident knowing you aren't sacrificing incredible accuracy for reliability. Whether you're protecting your family at home or on duty, Staccato has your back. Military and law enforcement receive discount pricing through the Staccato Heroes Program. Visit www.Staccato2011/heroes-program.com to learn more.
TOP QUOTE FROM THIS EPISODE
Be seen and be heard. That is how I connected and that's how I have seen other effective leaders connect. It means something. It makes a statement.
Additional resources on police leadership
About our guest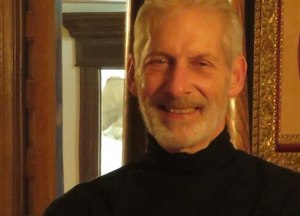 Ross Swope grew up in the world of law enforcement. The son of a cop, he joined the Washington, DC, police force soon after he graduated from the University of Maryland in 1972. Over the next 43 years, he rose through the ranks, ultimately becoming deputy chief of the DC Metropolitan Police Department and then the chief of police of the US Supreme Court.
His many responsibilities included planning, administration, management, investigations, budgeting and human relations, with an emphasis on leadership. A highly effective law enforcement manager and forward thinker, he pursued continuing education and applied it to every department he served.
Ross has been published locally, nationally, and internationally on such topics as community policing, problem-oriented policing, leadership issues and effective policing strategies. He holds three master's degrees – applied behavioral science; justice, law, and society; and applied criminology.
He is currently writing a book that details his proven approach to improving law enforcement and restoring an environment of trust, confidence, and cooperation between citizens and police officers.
Connect with Ross Swope
RATE AND REVIEW THE POLICING MATTERS PODCAST
Enjoying the show? Please take a moment to rate and review us on Apple Podcasts. Contact the Policing Matters team at policingmatters@police1.com to share ideas, suggestions and feedback.