What can police leaders do about murder?
While total murder numbers are not the highest we've seen, the increase from year to year is record-setting
---
Using FBI figures, there were 21,570 murders in 2020, up 29% from 16,669 in 2019. A quick calculation rounds to 4,900 more murder victims since the last FBI annual calculation. 2021 totals won't be released until near the end of next year. They will be frightening, based on current trends.
Keep in mind that the total murder numbers are not the highest in a century, but the increase from year to year is record-setting. From a peak in 1991, the murder rate was in a general sharp trend of decline until 2014, after which each succeeding year has shown an increase in murders.
Criminologists have the luxury of time to ponder over statistics and try to identify variables associated with the rise and fall of crime rates. As with any social research, those variables are too many to measure. Is it employment rates? Weather? Politics? What about factors like fatigue, stress and isolation – in other words, COVID? Can we measure hopelessness and fear?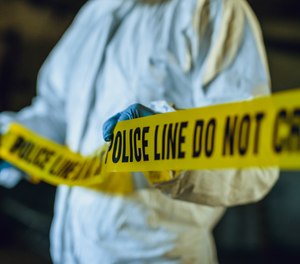 Some analysts, like this writer, see the decline in trust and respect for law enforcement as associated with the rise in violent crime. Ferguson was near the end of 2014 and no year has passed since without the anti-police sentiment being fueled by mainstream and social media.
Those in the "mistrust and defund the police" movement cannot bring themselves to correlate this sentiment with crime. With a fundamental belief that police are the problem, reducing the number of police officers available to actively intervene in criminal activity simply doesn't fit the formula of increased violence. Therefore causation theories include the COVID mess and mental illness, unemployment, the increase in firearms sales (hardly a statistically significant increase in the total number of persons owning firearms), and even climate change.
Looking at the drop in crime following the high crime rates of the 1980s, the historic anti-crime legislation of the 1990s should be given a great deal of credit for the dramatic lowering of crime rates. Some criminologists simply attribute lower crime and increased crime-fighting legislation (including increasing the number of police officers) to the "fedupness" of the populace with crime. We may be on the cusp of such a backlash as we see dramatic reversals in defunding and restrictions on policing.
What can police leaders do about murder? Here are four strategies: 
Know your local statistics and communicate that to your public. Murder rates are not evenly distributed, and your community may be in good shape.
Make the logical and statistical case for more officers and more proactive policing.
Trust in law enforcement is correlated with crime rates from both an occurrence and reporting perspective. Do whatever it takes to be trustworthy.
Do great police work. One of the sad correlates to the rising murder rate is the lowering clearance rates. Solve those cases, from misdemeanors to murder.