Suicide response: Police intervention in a person's choice to die
While most police officers have training on suicide assessment and intervention, they must also have clear guidelines on when they should intervene, if at all
---
Recent reporting of the CDC's announcement that suicides in the U.S. have increased by 30% in parts of the country within the last 20 years is good cause for police departments to revisit their policies on responding to suicides and other mental health crises.
While most police officers have training on suicide assessment and intervention, they must also have clear guidelines on when they should intervene, if at all.
Hastings v. Barnes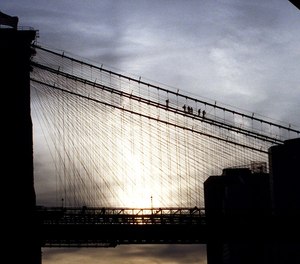 Hastings v. Barnes, No. 04-5144 (10th Cir. 2007) is an instructive case in a scenario many officers have faced.
Examining the case, in which officers were denied qualified immunity in a federal wrongful death action, we will begin with a suicidal person, Mr. Todd Hastings.
In the last moments of his life, Hastings moved toward police officers with a sword directed at them. The officers shot and killed Hastings. Moments before the fatal shots, the officers had used pepper spray to try to distract and disarm Hastings, but the spray had no effect. Hastings had only pointed the sword toward himself or held it in a defensive posture until he was pepper sprayed. The officers were crowded into the doorway of a bedroom with Hastings 8-12 feet away.
Officers were in the home because Hastings had refused to step out of his house to speak with officers about Hastings' call to a counselor to say he was going to hurt himself. This had resulted in the 911 call that resulted in the officers' arrival.
Instead, Hastings attempted to shut the door on the officers and retreated to his bedroom inside his house. The officers were able to keep the door open and entered the home to find Hastings holding the sword, which he refused to release after being ordered to drop it.
Prior to knocking on Hastings' front door, the officers responded to the initial report that Hastings was going to run a hose from his truck exhaust and die by asphyxiation. The officers found the truck with no hose attached.
When to intervene
Backing into the facts of the case, starting with the shooting, we consider the same question that the courts pondered: At what point should the officers have stopped intervening?
While this article offers no legal advice, it does ask policy makers to consider that question and provide guidance to responding officers.
The question for the lawyers, in reviewing policy, is whether there is a duty to care for suicidal persons or others in mental distress absent the distressed person's immediate danger to others. In other words, should the police protect a person from themselves when there is the possibility of a confrontation escalating into custody, force, or even deadly force?
Alternatives to immediate action
Police officers want to help people in distress. Police officers value life and risk their own to save the lives of others. Police officers are called because somebody expects them to do something. These internal and external expectations can compel officers to take action before asking the fundamental question of whether they should take any action at all.
Clearly doing nothing is unacceptable, but taking a moment to ask what the objective is in a suicide call response will determine whether police break down a door, tackle a mentally ill person, or use deadly force against someone who wants to die.
Alternatives to immediate action in cases where a distressed person's danger comes only from themselves and no one else is at risk include seeking a warrant or court order or protecting the scene to wait for a mental health crisis team to arrive.
Officers are under careful legal scrutiny when plaintiffs can point to police tactics that create an exigency that otherwise did not legally exist before their intervention. Tactical disengagement is a strategy designed for situations where a successful outcome is not reasonably certain until additional resources or information are available to execute a plan to meet a clearly defined objective.
Police officers will always be ready to help. Their trainers owe them the decision-making tools to know how to do that with the weight of the law in their favor.