Man reported Sandy Hook shooter's plans years earlier, records show
It's unclear what officials could have done to stop the attack when they were alerted
---
By Police1 Staff
NEWTOWN, Conn. —  Police officials were warned of Adam Lanza's plans to kill children at Sandy Hook Elementary School four years before the shooting, according to documents recently released by the FBI.
The New York Times reports that in an entry dated Dec. 26, 2012, 12 days after the shooting, a man, whose name was redacted, revealed that he knew in 2008 that Lanza had a weapon and planned to kill his mother, Nancy Lanza, and children at the school.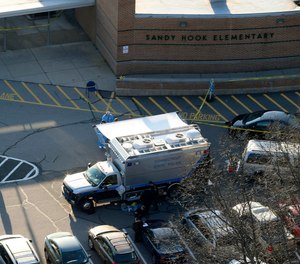 The man said he reported it to the Newton Police Department at the time, but was told by the police that "Lanza's mother owned the guns and that there was nothing N.P.D. could do about it." It's unclear what officials could have done to stop the attack when they were alerted.
The documents also revealed other interviews, including one involving a woman who connected with Lanza about two and half years prior to the attack and said that he was obsessed with mass shootings.
"Lanza was working on a list, or spreadsheet, meticulously documenting the details of hundreds of spree killings and mass murders," agents with the FBI wrote.
Lanza's mother was reportedly "concerned" about her son but didn't believe he would pose a threat to anyone, according to reports.