Ky. law provides time off for cops, firefighters after critical incidents
Gov. Andy Beshear signed House Bill 562, which allows a 48-hour leave following a critical incident
---
By Leila Merrill
LOUISVILLE, Ky. — Kentucky Gov. Andy Beshear signed into law a bill that aims to help police officers and firefighters manage critical incidents. 
House Bill 562, ceremonially signed last week, provides law enforcement officers and firefighters a 48-hour leave after they are involved in a critical incident, WHAS11 reported. The bill also redefines a critical incident as any event that has a stressful impact sufficient enough to overwhelm one's usual coping strategies. These include officer-involved shootings, serious vehicle crashes, the death of a colleague or partner and other circumstances.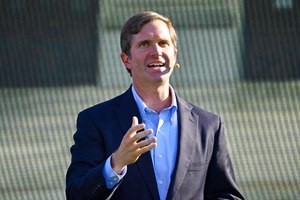 Brian O'Neil, president of the Louisville Professional Firefighters, said that the measure supports first responders' mental health needs: "You're supposed to just suck it up and be tough and deal with everything. And certainly, we do. We've done a lot better over the last several years with trying to do away with the stigma."
Unaddressed workplace trauma can have unhealthy effects, O'Neil added: "Even if you might try to lie to yourself and say you're doing okay, the body remembers. Every time we take a step forward in recognizing the legitimacy of these issues it gets us closer to normalizing." 
The law does not require that the time off be paid. O'Neil said he hopes employers will support a requirement for compensation. 
RELATED: Why it's time to go to battle for officer wellness