S.C. sheriff's office hires 19-year-old detention deputy
Bill passed to lower minimum hiring age brings a new detention deputy to Lexington County
---
By Bill Carey 
Police1  
LEXINGTON COUNTY, S.C. — A South Carolina bill that lowered the minimum hiring age for detention deputies helped a young man with aspirations to be a patrol deputy find his place with the Lexington County Sheriff's Department. 
Landon Brown, 19, is the first of his age to be hired as a detention deputy, WIS reported. The bill, passed by lawmakers in 2022, lowered the minimum age for detention deputies from 21 to 18.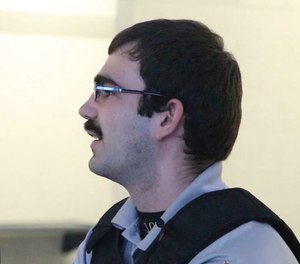 The sheriff's office said a friend told Brown about the age change and that he would be a perfect fit. "When I went to the interview with LCSD, they just kind of asked me who I was and what I like to do in life and how I thought I'd be a good correction officer regardless of my age," Brown said. "They just talked to me like they were talking to good friends and that was the first family moment I had." 
Brown will be enrolled in the South Carolina Criminal Justice Academy for its three-week basic detention course. 
The Lexington County Sheriff's Office isn't the only agency lowering the minimum hiring age to gain more applicants. Earlier this year, the Spartanburg County Sheriff's Office made history by hiring an 18-year-old detention deputy. 
RELATED: