How a former LEO became part of the Tom Clancy universe
Author of the New York Times bestselling Jericho Quinn thriller series, Marc Cameron was chosen to continue the Tom Clancy Jack Ryan series
---
Download this week's episode on Apple Podcasts, SoundCloud, Amazon Music, Stitcher, Spotify or via RSS feed.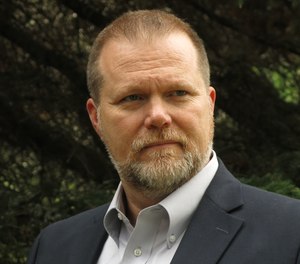 Has your career been just like a crime novel? Are you working from whodunnit to whodunnit? Are there really crime masterminds, syndicates and secret organizations intent on doing harm?
Marc Cameron was a law enforcement officer and detective with the Weatherford Police Department before accepting a position with the United States Marshals Service, where he served as a deputy, fugitive task force commander, supervisory deputy, senior inspector and chief. He is also an award-winning author known for the Jack Ryan series, which is part of the Tom Clancy universe, as well as for the critically acclaimed Jericho Quinn series of action-adventure novels.
On this episode of Policing Matters, host Jim Dudley chats with Marc about how he made the transition from police work to crime writing, how much of his own experiences go into the novels, and how he is living up to the expectations of carrying on the mantle of Tom Clancy.
RATE AND REVIEW THE POLICING MATTERS PODCAST
Enjoying the show? Please take a moment to rate and review us on Apple Podcasts. Contact the Policing Matters team at policingmatters@policeone.com to share ideas, suggestions and feedback.