Photo of the Week: K-9 training wheels
Multiple agencies came together for a day of K-9 training in Morro Bay, California
---
This week's photo comes from Janet Martinez of Morro Bay, California.
In the photo, K-9 Goose practices entering and exiting vehicles during an exercise at the Morro Bay Power Plant. Martinez says several departments from around the region had come together for a training day on campus.
Martinez, an employee at the plant and self-described amateur photographer, asked if she could photograph the dogs in action.
"While most [of the K-9s] did building sweeps, which I couldn't be near, I was able to get Goose doing training entering vehicles," she said.
K-9 Goose and his handler, Officer Chris Siglin, are from the Pismo Beach Police Department. Other agencies in attendance were the Atascadero, Santa Barbara, Ventura and California Polytechnic State University police departments.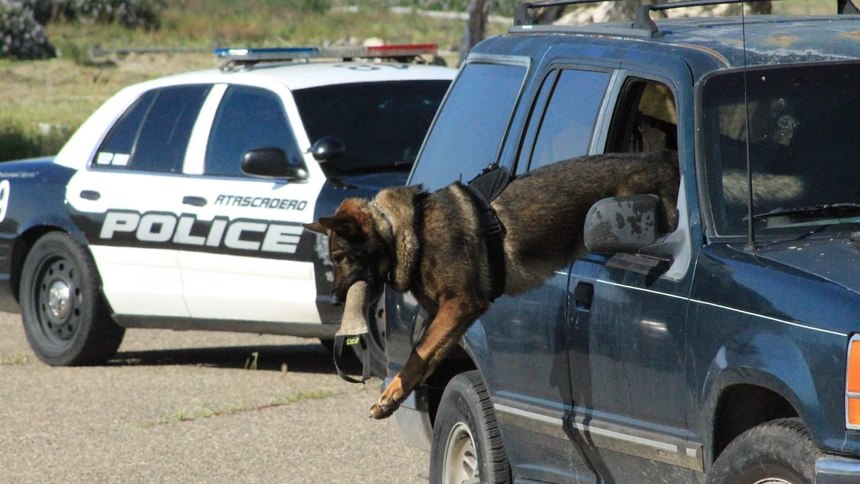 Calling all police photographers! Police1 needs pictures of you in action or training. Submit a photo – it could be selected as our Photo of the Week. Be sure to include your name, department information and some background information on the photo.