6 steps law enforcement agencies should take as new laws change how police records requests are handled
A proactive approach can take the sting out of new legislation and spike in public records requests
---
By Jen Snyder
It's a fact: law enforcement and public safety agencies are facing enormous spikes in requests for police records (including video/audio files and personnel conduct records) from citizens and the media as a result of recent civil unrest and calls for police reform – particularly following the in-custody death of George Floyd in 2020.
Government agencies at all levels across the country are reviewing legislation related to police department policies and accountability. Take California, for example.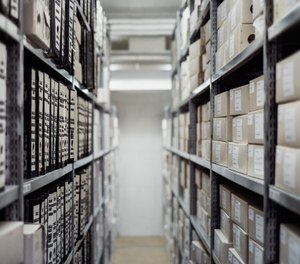 In early 2019, a year before the police reform movement escalated in 2020, California's SB 1421 went into effect (on January 1, 2019) revising the penal code to allow disclosure of peace officer records when officers discharge their firearms, or when internal department investigations result in sustained findings of previous excessive use of force, sexual assault, or dishonesty. Disciplinary records of officers accused of misconduct are now subject to release under the state's Public Records Act.

In addition, AB 748, which went into effect on July 1, 2019, requires law enforcement agencies to produce, in response to Public Records Act requests, video and audio recordings of "critical incidents" involving the discharge of a firearm at a person by a peace officer or custodial officer, or an incident in which the use of force by a peace officer or custodial officer against a person resulted in death or great bodily injury.
In addition, the California Supreme Court's 2020 ruling in National Lawyers Guild v. City of Hayward required the city to refund charges paid by a records requester for the city's staff to edit out exempt materials from police body camera footage. The city argued that the charges were valid as part of data extraction costs; however, the court stated that data extraction did not cover the process of redaction.
As a result of the recent legislation and the California Supreme Court's ruling in National Lawyers Guild v. City of Hayward, law enforcement agencies in California faced:
An avalanche of blanket requests for police records.
Failed legal challenges to protect retroactive records from before the law's implementation date.
No new funds at the state level to handle the new requests.
Inadequate agency staff resources to respond to the requests.
With traditional tools, agencies can spend between 5-10 hours to redact one hour of video. "Critical incidents" frequently involve multiple officers responding on the scene, further multiplying the amount of video captured that is potentially responsive to a request. Once again, with traditional tools, video adds a significant cost to redact in terms of time, additional staff and expertise needed. When agencies can't charge for redaction time, staff resources and budgets are substantially stretched.  
Uncertainty remains, but law enforcement agencies across the country can learn from California and take these six steps now to prepare for potential changes in their own state's legislation related to public requests for police records.
1. Start planning now
Agencies need to make plans now to deal with these issues related to increased requests for law enforcement public records:
Public safety records involve audio and video files, including dash cam and bodycam footage. Large, potentially responsive records files can require extensive resources.

Some agencies may have to digitize paper information first and run it through an optical character recognition (OCR) process to make it machine-readable and readily accessible to meet response timelines.
Agencies need a foolproof and efficient redaction process to protect victim, witness and officer confidentiality. Manually obscuring the faces of witnesses in one minute of body-worn camera footage, for example, requires certain expertise and can take 10 minutes or longer to redact just one face.
Law enforcement agencies may determine that they need more staff resources (which can also add equipment and other costs as well).
States may legislate new response time limits, which seem to be getting shorter rather than longer in efforts to share vital incident details in a timely manner.
2. Review and enforce retention policies
Different records have different mandated retention periods, but some agencies may be lax in enforcing their retention policies. Agencies that properly set and follow retention policies have lower storage costs and start with a more manageable amount of potentially responsive documentation.
3. Mitigate security risks with auditing and training
Public safety agencies need to confirm that their hardware and software security policies, standards and practices are current and robust enough to mitigate the risk of security and data breaches.
Security of police records couldn't be more important since they contain both victim and personnel information. Accidental human error and purposeful manipulation of records by officers under investigation are just two possible sources of data breaches. Agencies need the ability to control security profiles and secure access to records – starting with permissions for adding, removing and reviewing potentially responsive records.
When data breaches occur, many states have legally mandated investigation and notification processes with related civil penalties (and legal repercussions) if they are not followed. What's the answer? Complete due diligence audits and certification by third-party systems experts coupled with routine IT and security training. 
4. Review management options for disciplinary files with potential multiple release time frames
In addition to review and redaction activities, agencies need management plans in place now for how they will deal with requests for potentially responsive records of officers under investigation.
Records related to officers being investigated for dishonesty or use of force could have multiple release timelines, adding another layer of complexity.
5. Add business continuity planning
At the top of concerns identified by a recent GovQA survey relating to public records requests across the country are compliance and the avoidance of litigation. With situations where some staff are working in the office and others are working remotely, many government agencies have been unable to properly respond to requests for police conduct records. Some states that paused their mandated public records response timeframes due to the COVID-19 pandemic found it offered only temporary relief, as backlogs became unmanageable after the return to work. Across the board, public safety agencies could benefit from better business continuity planning.
6. Adopt technology solutions for efficiency and compliance
While each state will have its own processes and operational solutions with differing levels of adoption, the watchword is flexibility. Law enforcement agencies require technology options that are easily configured and flexible to meet their unique challenges of increases in record requests volume, shortages of staff and unfunded mandates. Workflow automation technology responds best when pre-defined business rules govern process automation based on specified conditions where tasks, data or files are routed between people or systems.
It's been proven time and again that the proper software automation can result in better resource allocation and act as a force multiplier by scaling processes rather than adding more staff.
What's next?
Conventional wisdom and firsthand experience tell us that the number of requests for police records could continue to grow and expand in scope over time. And beyond this qualitative data, GovQA has developed a quantitative analysis tool for the public records industry called the Peers in Public Records (PiPR) Index. This asset measures anonymized data from state and local governments on a quarterly basis to quantify actionable trends in the public records space. The tool provides hard evidence that the job of law enforcement records managers is getting harder.
For example, the PiPRIndex shows an increase in public records complexity of 150% since data collection began in 2018. The unprecedented events of 2020, such as the pandemic and civil unrest, are increasing the volume of public records requests and are sending processing times soaring because of the complexity of audio, video and other large files.
The first quarter 2021 PiPRIndex data shows public records request volumes increased by 35% in the past year, with the total time an average agency spends processing requests skyrocketing by 286% in the same period. Particularly notable were increases in file size, up 25% in the past quarter and 333% since the PiPRIndex launched in 2018, mainly due to growing demand for larger files such as audio and video data. Learn more about the PiPRIndex here.
So, the challenges faced by the public safety industry are already steep, and we expect that more states will consider legislation like California's SB 1421 to expand what constitutes responsive records. Forward-looking agencies can follow these six steps to have proactive procedures in place to respond. 
---
About the author
As Chief Evangelist at GovQA, Jen Snyder focuses full time on guest speaking, moderating, and leading small group discussion opportunities at government events, roundtables and associations' conferences. She was a key presenter for GovQA's Slay the Dragons series as well as keynote speaker alongside GovQA's Microsoft partners at several conferences.
She is interested in thought-provoking discussions and best practice working sessions with folks at all levels of state, county and city government across the U.S., especially around the topics of trends in public records workflows, legal affairs and communications. Jen always keeps an eye out for new technology solutions that can solve all the challenges faced by state and local governments. Contact Jen as outlined here and listen to her moderate the PiPRPodcast here.