Opinion: Why the Senate should consider class protection for officers under public accommodation laws
Recent news stories show an increasing trend of exclusionary behavior by businesses toward police
---
By Chris Chung
The Protect and Serve Act of 2018, which passed the House of Representatives on May 16, 2018, by an overwhelming bipartisan majority of 382 to 35, and is expected to pass the Senate, will extend protected class status to law enforcement officers in the context of federal hate crimes once it is signed into law by President Donald Trump.
The Act imposes, nearly verbatim, the same penalties for violence perpetuated against law enforcement officers that Section 7 of the Matthew Shepard and James Byrd Jr. Hate Crimes Prevention Act of 2009 did for crimes committed against people based on actual or perceived religion, national origin, gender, sexual orientation, gender identity or disability. [1]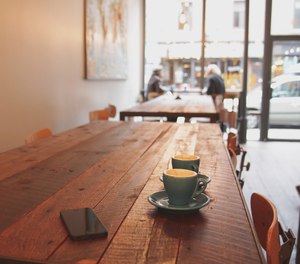 The passage of the Protect and Serve Act would be the first instance of law enforcement being afforded class protection at a national level in American history. While this is certainly a step in the right direction in terms of protecting the safety of the men and women serving, an uptick in recent instances of discriminatory behavior against officers at the hands of restaurants, coffee shops and other businesses raises another important legislative question: Should state and national legislatures consider granting some form of class protection to law enforcement officers in the context of public accommodation?
Public accommodation laws
The first federal public accommodation law was passed under Title II of the Civil Rights Act of 1964, which provides that "[a]ll persons shall be entitled to the full and equal enjoyment of the goods, services, facilities, privileges, advantages, and accommodations of any place of public accommodation … without discrimination or segregation on the ground of race, color, religion or national origin". [2]
Private businesses are within the scope of places where people are afforded class protection under federal law, and include businesses that provide lodging, food, exhibition, entertainment, and other goods for public consumption and use. [3]
While law enforcement officers have not been historically discriminated against in the same ways as other classes currently protected under these laws, recent news stories have shown an increasing trend of exclusionary behavior at the hands of businesses that is hard to ignore.
Publicized stories like a Missouri Olive Garden asking a uniformed officer and his family to leave on his birthday, a Washington state restaurant requesting that law enforcement no longer dine at their establishment, and the recent Starbucks incident in Arizona that made national headlines, are not reflective of the true number of discriminatory instances that either fly below the radar or else go unreported.
Should the fact that these businesses and the same people who complain about feeling uncomfortable inevitably turn to law enforcement for help in their times of greatest need simply be cast aside and forgotten?
A general lack of appreciation is one thing, but asking law enforcement officers to leave public places for wearing their uniform, carrying a firearm, and otherwise upholding their duty to serve and protect is unacceptable. Lacking appreciation does not give businesses, employees, or customers the right to compel officers to leave places they have every right to be in. Members of law enforcement have the right to publicly celebrate birthdays, enjoy a meal, have a cup of coffee, and otherwise have full access to public and private services free from harassment due to their profession. Such is especially true given the fact that the work they do and the dangers they face are what allow society to enjoy, with peace of mind, the goods and services offered by these businesses in the first place.
There are some bad actors in every profession, and law enforcement is no exception. But with no profession outside of law enforcement do people generally seem to be as quick to conclusively impute the wrongs of the few onto the majority, despite the fact that the majority works hard and puts their lives on the line every day to keep society safe and maintain the honor of their profession.
The strong bipartisan support for the Protect and Serve Act of 2018 is indicative of national support for protecting the safety and rights of law enforcement officers. It does not seem unreasonable to ask that the Senate consider the possibility of including, in this Act, a provision calling for a uniform national public accommodation protection for officers, in order to prevent the actors responsible for recent instances of law enforcement discrimination, both reported and unreported, from continuing to deny officers the right to access public services based solely on their line of work.
There ought to be a minimal legal standard allowing law enforcement to universally enjoy the same public accommodations that their protection allows society to have safe access to every day.
References
1. 18 U.S.C. § 249(a)(2).
2. 42 U.S.C. § 2000a(a).
3. 42 U.S.C. § 2000a(b).
---
About the author
Chris Chung is a former law clerk for the Government and Financial Crimes Unit of the Cook County State's Attorney's Office in Chicago. He writes on a number of topics including politics, current events, history, tax law and general legal issues. E-mail him at cechung1@gmail.com.