Slain Fla. lieutenant's family won't receive same benefits as fallen deputy
Because Lt. Debra Clayton was vested in the city's pension and not the state's, her family will only receive 60 percent of her annual salary
---
By Police1 Staff
ORLANDO, Fla. — The families of a lieutenant who was fatally shot while approaching a suspect and a deputy who was killed in a crash while pursuing her killer will receive starkly different pension benefits.
Because Lt. Debra Clayton placed her money in the city's pension and not the state's, her family will only receive 60 percent of her annual salary, the Orlando Sentinel reported.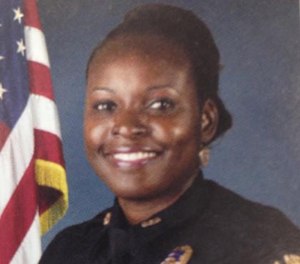 However, because Deputy Norman Lewis, who was killed in a motorcycle crash while pursuing suspect Markieth Loyd, had a pension plan with the state, his family will receive his full annual salary.
The state passed a law last year, called the Scott Pine Bill, which allows the spouse or primary beneficiary of a fallen officer to receive 100 percent of state pension benefits.
Matt Puckett, executive director of the Florida Police Benevolent Association, said the association has tried to apply the new law to city pensions as well, but were denied by the League of Cities, who said benefits should be negotiated at local levels.
"I think it is unfair," Puckett told the publication. "I understand where League of Cities is coming from, but it's really easy to state your position when you aren't talking to a family member of a fallen officer."
Former State Sen. Jeremy Ring, who sponsored the Pine bill, said it never addressed officers with city pensions because they are under collective bargaining at the local level.
Both officers have GoFundMe accounts set up to help their families with expenses — as of Friday, Clayton's had about $60,000 raised, while Lewis's had more than $40,000.