5 shot, 3 fatally in Houston domestic violence case
The victims all appear to be related, police said
---
By Julian Gill
Houston Chronicle
HOUSTON — Five people were shot, three fatally, on Wednesday afternoon during what appeared to be a domestic disturbance at a west Houston home, police said.
The victims all appear to be related, police said. Detectives are still investigating the motive. The injured victims have all been taken to a hospital, as well as a 3-month-old baby found inside without injuries.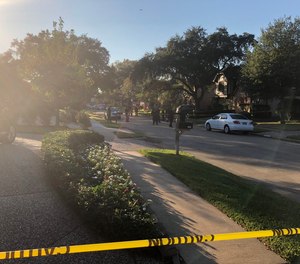 Officers responded to the home in the 11600 block of Manor Park Drive based on a report of a man "actively shooting," said HPD Assistant Chief Larry Satterwhite.
Officers came upon a man, believed to be a homeowner, dead in the driveway.
In the first floor of the home, they found a woman believed to be the original caller injured with a gunshot wound. A second man was found alive but unresponsive with a gun nearby, police said.
Upstairs, police came upon two more women, one of whom was injured and the other deceased. One of the injured victims died later in the day.
The 3-month-old was taken to a hospital as a precaution.
Satterwhite said police are working to verify whether anyone else was involved. It's unclear whether all the victims lived at the home, he said.
(c)2020 the Houston Chronicle
McClatchy-Tribune News Service