SHOT Show 2020: Midwest Industries Night Vision Tall Mount
A taller mount is best for use with helmet-worn night vision devices
---
This article originally appeared on The Firearm Blog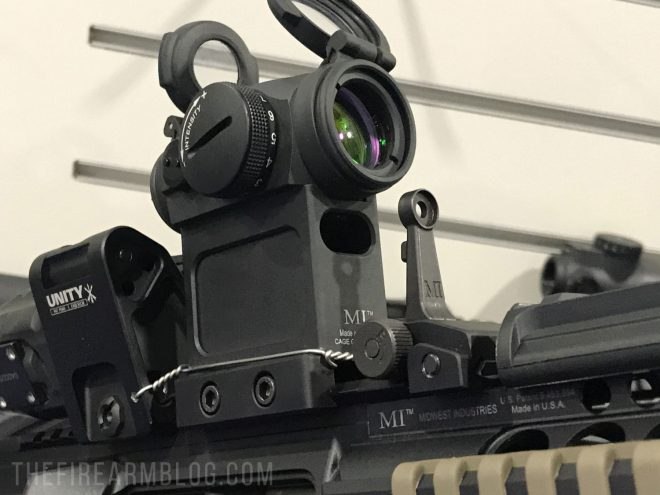 Looks like Midwest Industries is getting into the night vision accessories market. To make it easier for the shooter using night vision a taller mount is the best. Refresh yourself with my night vision optic riser article. Midwest Industries night vision tall mount is the right height for use with helmet worn night vision devices.
The night vision tall mount looks like a simplified version of the Unity Tactical FAST mount. In fact it is the same height as the Unity Tactical FAST. Both the Unity Tactical FAST and the Midwest Industries night vision tall mount position an Aimpoint T1 style optic at 2.26″ above the top rail.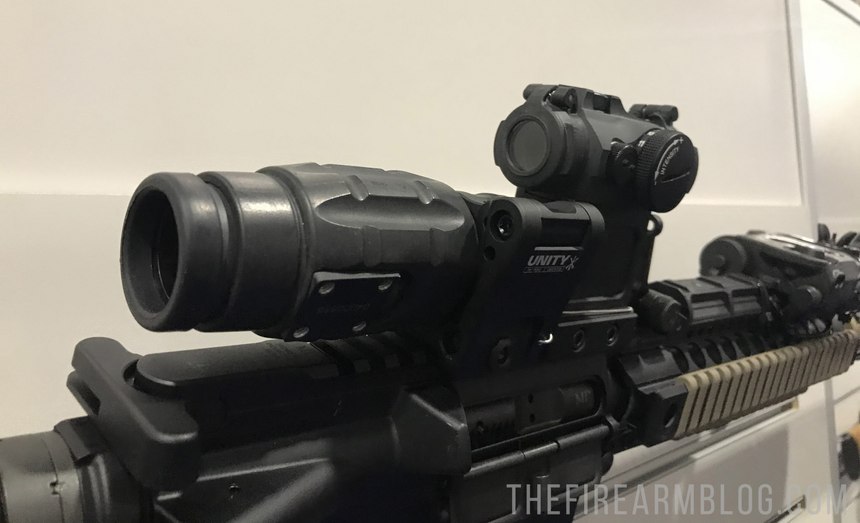 You can see in the photo above that the Unity Tactical FAST FTC magnifier mount works perfectly with the Midwest Industries mount.
What sets the Midwest Industries mount apart from the Unity Tactical FAST mount is the cost and simplification of the mount. The FAST mount has a built in adjustable rear peep sight built into the mount. Midwest Industries opted to not keep that feature to help keep the costs down. Also they made this mount part of their non-QD line of mounts. They figure if you have a gun specifically for night vision use, you are not swapping mounts on it. I can attest to this. Even though I have QD mounts for my preferred night vision guns, I have never removed the optics from them.
The Midwest Industires night vision tall mount does have an oval shaped hole milled through it, front to back. So you can keep a rear sight on your gun if you prefer to have iron sights on your gun. If you opt for a rear magnifier like the Unity Tactical FAST mount you might not be able to keep a rear sight at the rear of your top rail. In this case a small rear sight like the Midwest Industries combat rifle sight seen in the photos above.
The night vision tall mount will retail for just $79.99. A great bargain compared to the Unity Tactical FAST mount which retails for double that. For more information check out Midwest Industries website.