National Law Enforcement Museum features stories of courage, honor and sacrifice
The museum, which was built by the National Law Enforcement Officers Memorial Fund (NLEOMF), features immersive, interactive exhibits
---
The National Law Enforcement Museum in Washington, D.C. is about stories. "Stories about courage, stories about honor, stories about sacrifice. True stories that remind us never to take public safety for granted," Deputy Attorney General Rod J. Rosenstein told the crowd of assembled police professionals at the grand opening ceremony on Oct 11.
The museum, which was built by the nonprofit National Law Enforcement Officers Memorial Fund (NLEOMF), features immersive, interactive exhibits that allow visitors to not only learn about law enforcement but also experience some of the tasks and duties police perform every day.
"The story of law enforcement has never been told. People need to learn about and understand the role law enforcement plays in their lives and also realize that they need to work in cooperation with their police," said Craig Floyd, founding CEO at NLEOMF, a job he's held for 30 years.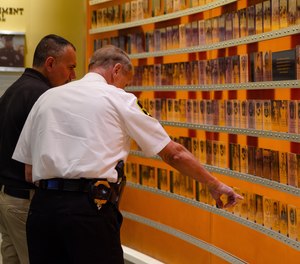 Exhibits at the museum acknowledge the current tension between police and citizens, many touching on controversy, but presenting issues in a way intended to generate dialog and mutual understanding.
Floyd spent a good portion of opening day giving a one-on-one tour to Washington, D.C. Police Chief Peter Newsham, who said the day was an emotional one.
"Mostly I feel relief that it's finally open. It's been two decades in the making. A lot of people said it would never happen," said Newsham.
Among the highlights at the musuem:
109-seat theatre that shows an impactful movie every 20 minutes;
900 of 20,000 police artifacts on display;
An interactive wall illustrating the Web of Law Enforcement – how geographically dispersed cases are linked to one another;
A gallery that depicts policing in five different cities;
Exhibits offering experiences to see what it's like to be a bomb tech, a K9 officer, SWAT officer and 911 dispatcher;
The Parks Police helicopter used in a 1982 rescue after a plane crashed into the Potomac River in Washington, D.C.;
Corrections exhibit complete with jail cell;
Hall of Remembrance honors the more than 21,500 officers who have lost their lives in the line of duty.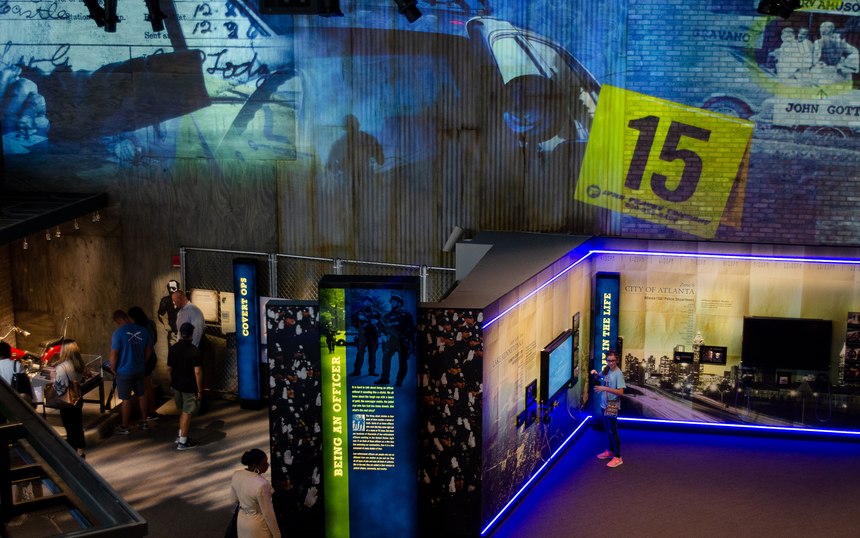 The development of the museum has been 18 years in the making. President Bill Clinton and the U.S. Congress authorized its establishment in 2000. With the raising of over $130 million in municipal bonds and private donations, construction began in February 2016.
The story of the law enforcement profession is powerful, complex and ever-changing and finally has a home to call its own in Judiciary Square in our nation's capital, a fact not lost on DC's hometown police chief.
"Nothing could make me happier than to know that people all across our country finally have a place to learn about what we do and who we are," said Newsham.
The National Law Enforcement Museum is located at the Motorola Solutions Foundation Building in Judiciary Square, Washington, DC. For opening hours and more information, click here.  
Time-lapse movie shows the construction of the National Law Enforcement Museum. Video courtesy of EarthCam.