Arizona cop killed in motorcycle crash at youth academy camp
The officer had just completed a motor demonstration when he was involved in a crash
Duty Death: Officer Jason Judd - [Peoria, Arizona]
End of Service: 07/01/2020
---
By Suzie Ziegler
PEORIA, Ariz. – An Arizona police officer was killed in a motorcycle crash at a high school Wednesday where he had been instructing at a youth police academy camp.
Officer Jason Judd, 52, had just finished giving a motor demonstration when he was involved in a crash on one of the sidewalks, reported ABC15. Officials said the children had already gone inside, so they didn't witness the tragic incident.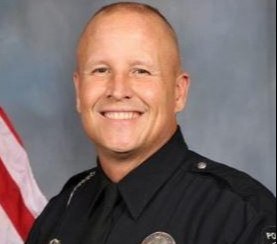 It's not clear yet what caused the crash; a Peoria Police Department spokesperson told AZCentral that another local police department will handle the investigation.
Judd had been a motorcycle officer for 17 years and was responsible for training other officers, the department told ABC15.
"Jason was one of our finest of the finest," said Chief Art Miller. "He was a husband, a father, a friend and just a great cop. He was an Air Force veteran and loves to serve the public of Peoria."