La. police officer shot and killed while responding to call
The officer was identified as William Earl Collins Jr.
Duty Death: William Earl Collins Jr. - [Doyline, Louisiana]
End of Service: 07/09/2021
---
By Suzie Ziegler
WEBSTER PARISH, La. — Police in Louisiana are mourning Officer William Earl Collins Jr., who was killed Friday in the line of duty.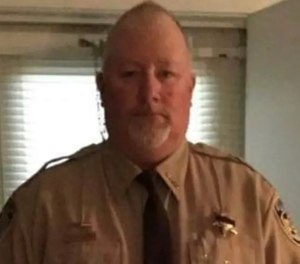 Collins and two Webster Parish deputies were met with gunfire while responding to a call, according to the Louisiana State Police. Collins was shot and taken to a hospital where he later died.
The suspect barricaded himself in the home, prompting a standoff, officials said. After several hours, law enforcement entered the home and found that the suspect had been shot. Police said the suspect, who was not immediately identified, was taken to a hospital in serious condition.
Collins worked part-time as an officer with the Doyline Police Department and full-time as a correctional supervisor at the Webster Parish Sheriff's Office, according to the Officer Down Memorial Page.
The investigation is ongoing.