Miss. LEO dies after single-vehicle crash
The LEO is survived by his wife and two children
Duty Death: Jeremy Voyles - [Mississippi]
End of Service: 08/28/2019
---
By Police1 Staff
CHICKASAW COUNTY, Miss. – A law enforcement officer died Wednesday after a single-vehicle crash the previous night.
According to the Chickasaw Journal, 33-year-old Chickasaw County Sheriff's Department investigator Jeremy Voyles was driving with an agent for the Mississippi Bureau of Narcotics when the vehicle overturned.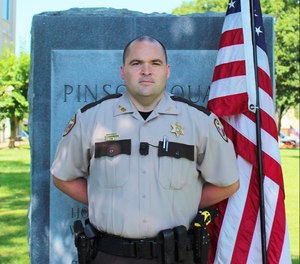 Voyles died at a hospital. The agent he was driving with was transported to a hospital with non-life threatening injuries, according to the report.
Voyles was with the department for four years and is survived by his wife and two children. He was the son of Police Chief Billy Voyles.